Dubai introduces 50 Tesla taxis, future plans to go driverless
As a part of the move to make Dubai the "smartest city in the world," the Road & Transport Authority has introduced 50 Tesla Model S and Model X vehicles to its taxi fleet. As per the directions given by His Highness Shaikh Mohammad Bin Rashid Al Maktoum, Vice President and Prime Minister of UAE and ruler of Dubai, these vehicles will be a part of the Dubai Taxi Corporation (DTC) fleet.
The 50 vehicles delivered forms just the preliminary step towards a Dubai Smart Autonomous Mobility Strategy envisioned by the government. Tesla's ongoing research in the software section to develop fully autonomous driving capabilities is expected to complement the existing "Auto Pilot" hardware in the near future. Dubai aims to convert 25% of all the trips into driverless ones by 2030.
The electric vehicles from Tesla will also help the Green Economy for Sustainable Development Initiative taken by Shaikh Mohammad. According to the report by Gulf News, in order to facilitate convenient usage of these vehicles, 13 charging stations will be made available to the users. UAE had already signed a deal with Tesla for a total of 200 vehicles, the rest of which will be delivered in 2018 and 2019.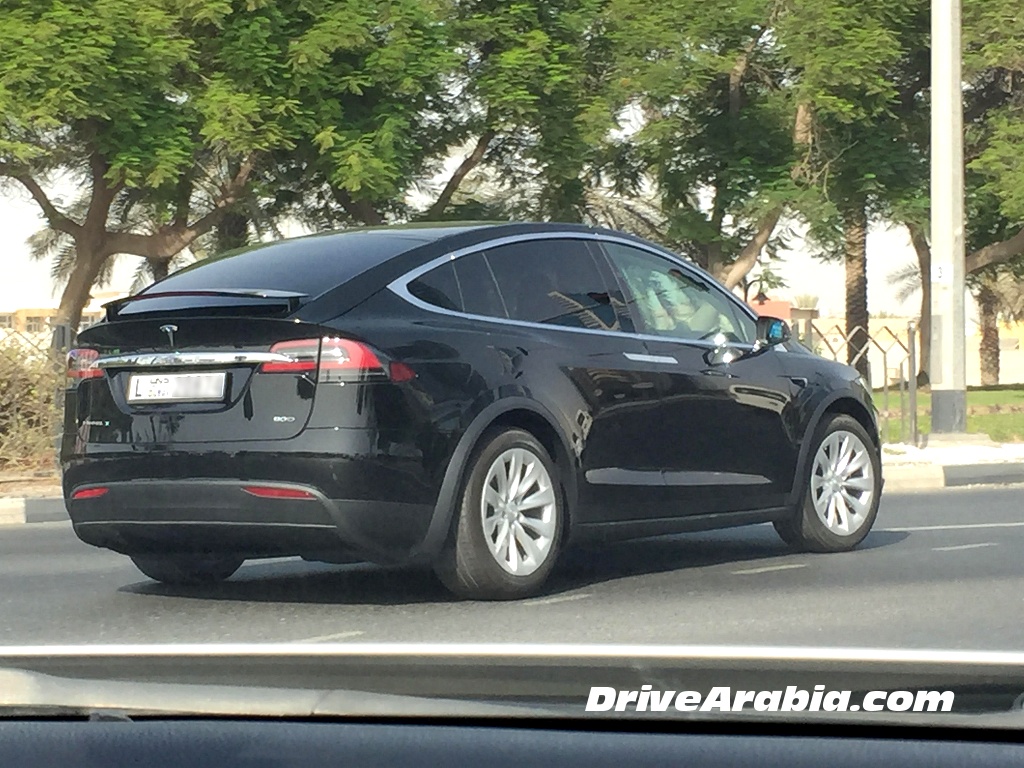 Black Tesla cars are set to take the premium taxi crown from the ubiquitous Lexus ES sedans. We spotted one about town, totally unmarked except for a small sticker on the left side of the boot-lid.
Photos by Dubai RTA and DriveArabia.com