Rimac Concept Two tops the power game with 1914 electric hp
The horsepower game in the automotive battleground is more intense than ever. Recently, we've seen many cars that effortlessly breached the 1000 hp mark but now there's a car that almost brushes the 2000 hp mark. With 1914 hp at its disposal, the Rimac Concept Two is a tower of power. This all-electric hypercar follows the steps of the Rimac Concept One, which had "only" 1073 hp.
The numbers that come with the Rimac is simply mind numbing. As said before, the power output is a massive 1,914 hp while the torque output is rated at a similarly bonkers 2,300 Nm. These huge figures help the Concept Two launch itself from 0 to 100 kph in less than 2 seconds and power it all the way to 412 kph.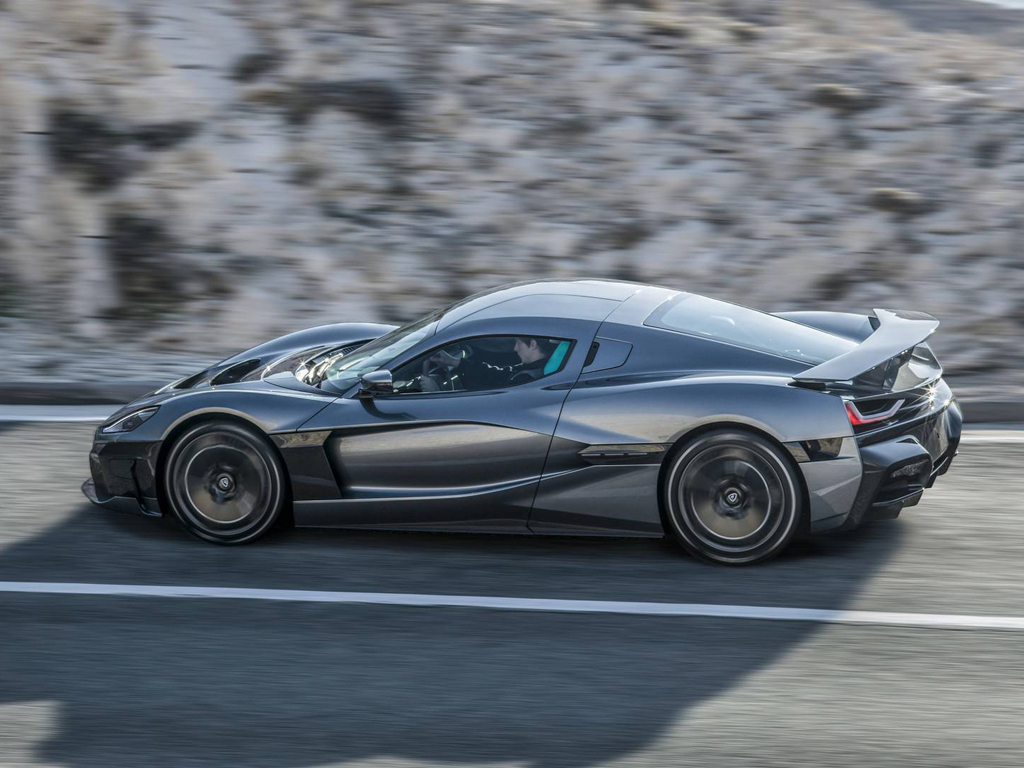 Rimac claims that out of the box, the Concept Two will also have Level 4 autonomous capabilities which means that it can drive without human inputs.
Visually, the Rimac Concept Two is a modified version of the Concept One. The front fascia is tweaked for better aerodynamics. A set of active flaps on the hood helps the same purpose. There are many bold streaks and creases all over the body of the hypercar which follows the basic silhouette of a mid-engined supercar. The entire monocoque and subframe are built out of carbon fibre.
Inside, several screens are littered inside the cabin to control several systems. A large screen that sits behind the steering wheel reads out driver data while another one on the center console acts as the infotainment display.
The Rimac Concept Two is not going to see the light of the day till 2020 and the prices will only be announced closer to that date. The firm intends to build 150 of these manic machines.