Hyundai Kona electric crossover debuts
When the funky Hyundai Kona was revealed, the Korean manufacturer promised an electric version that'd soon follow it. And here it is. It looks just like its funky fossil fuel burning brother but offers up to 475 km of electric range.
There are two different powertrains for the Kona Electric. The base models will have an electric motor good for 133 hp and 395 Nm of torque. The 39.2 kWh battery pack it's paired with will provide a range of 300 km in the new "Worldwide harmonised Light Vehicles Test Procedure (WLTP)."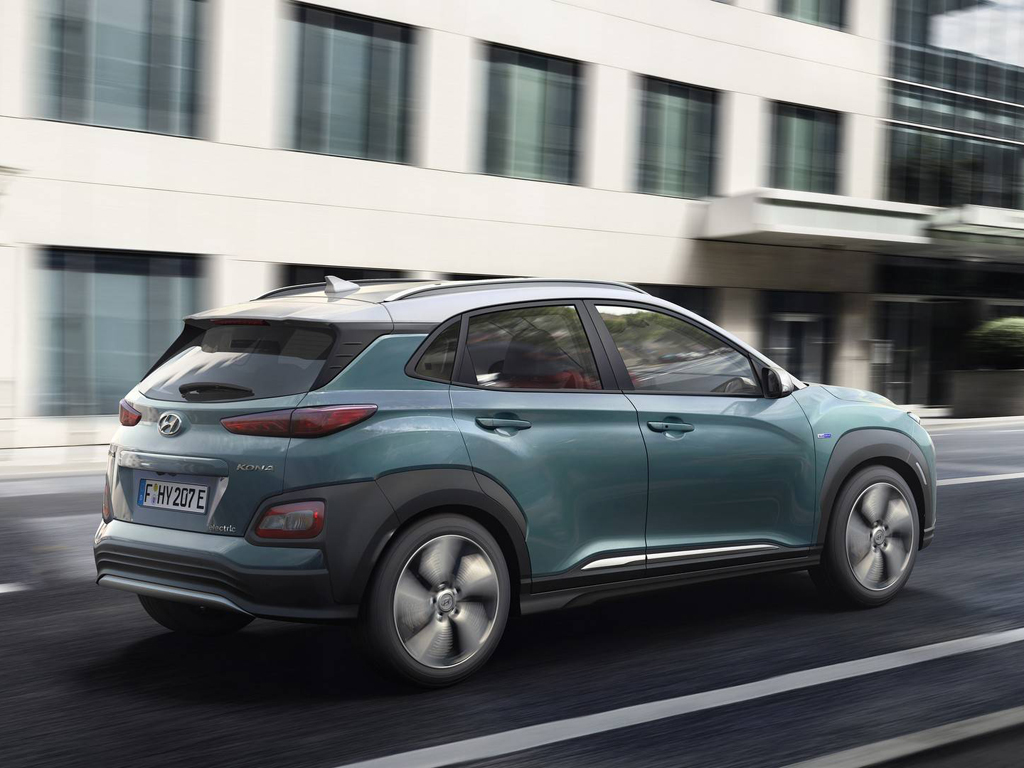 The range-topping models will feature a more powerful electric motor that will yield 201 hp and 395 Nm of torque. The battery is bigger at 64 kWh, which gives it adequate electric legs to cover 470 km in one charge.
Hyundai says that the smaller battery pack will take 6 hours and 10 minutes to fully recharge while the bigger pack will need roughly 9 hours and 40 minutes. Like Tesla, Hyundai now offers a 100-kW DC fast charger which can fill up 80% of both the batteries in 54 minutes.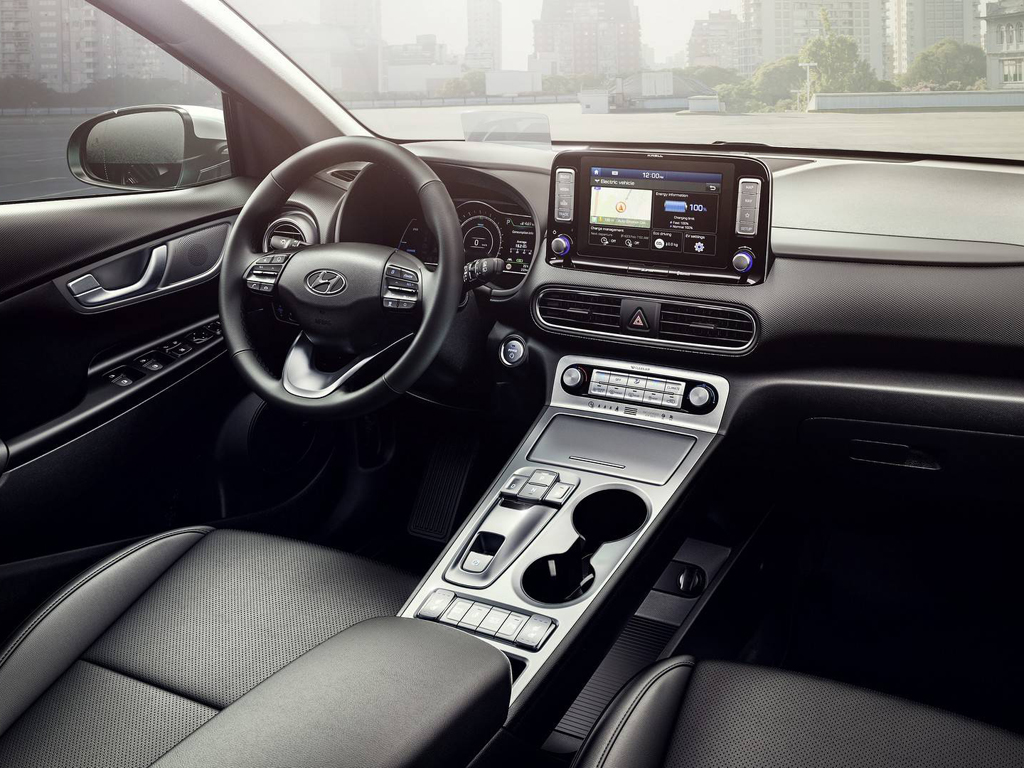 The base model can apparently sprint from 0 to 100 kph in 9.3 seconds while the powerful model takes 7.6 seconds for the same run. The top speed of both the models is 167 kph.
On the styling area, Hyundai's engineers did not fiddle around much. The front grille is closed off and there are a few tweaks to the front bumper to aid aerodynamics. The Kona Electric also gets unique 17-inch alloys.
Debuting at this year's Geneva Motor Show, the Hyundai Kona Electric probably will not be offered in the GCC.