2020 Mazda 3 gets controversial new design
The 2020 Mazda 3 got a thorough update in time for its debut at the 2018 Los Angeles Motor Show. Available in the five-door hatchback and four-door sedan styles, the Mazda 3 gets unique new designs inside and out, along with a bunch of cutting-edge tech.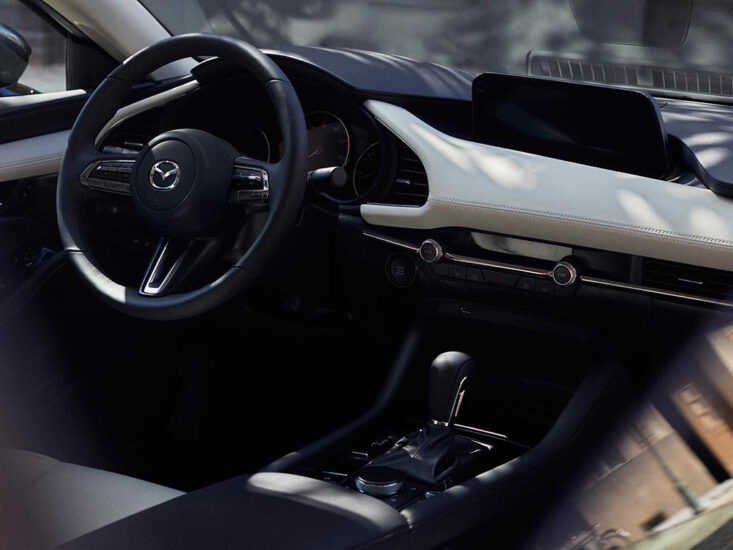 Equipped with a rear-heavy concept-inspired design, the Mazda 3 hatchback is the more unique of the two. The sedan is more generic, with less-risky lines at the rear.
Inside the Mazda 3, the designers have adopted a simple design with fewer buttons. The instruments are contained by a curved area of the dashboard while the 8.8-inch infotainment system rises above it.
Under the bulging body, the Mazda 3 will feature the innovative Skyactiv-X engine with Spark Controlled Compression Ignition. But Mazda has not confirmed the specs for the engine.
Based on the market, the Skyactiv-X engine options vary from 1.5, 2.0 and 2.5-litre Skyactiv-G petrol units to a 1.8-litre Skyactiv-D diesel unit. A six-speed manual and a six-speed automatic gearbox are offered with three engines. All-wheel-drive is offered as an option on some models.
There are more safety features in the 2019 Mazda 3. Mazda's Cruising and Traffic Support (CTS) system adds traffic jam assist. Front cross traffic alert helps prevent collisions at intersections.
Expect the new model to debut in the UAE and GCC by late next year.
Keep track of updates in the Mazda buyer guide.