Rivian R1T electric truck and R1S SUV promise supercar performance
As the automotive market evolves around electric vehicles and other green fuels, we have witnessed the growth of many new companies, with one, in particular, hogging all the attention. And now, there's a new one called Rivian and they're here with quite a bang. They arrived at the 2018 Los Angeles Motor Show in style with their all-electric R1T pickup truck and the R1S SUV. The trait that they both share? Supercar performance.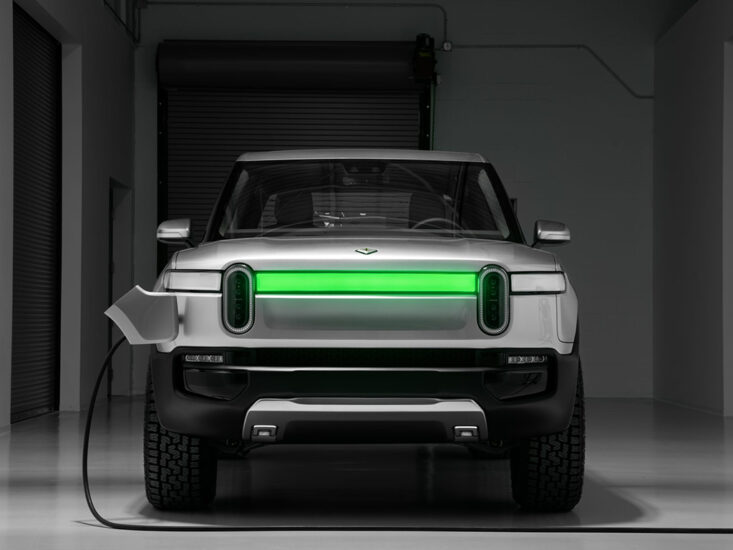 The first entrant to the Rivian lineup is the R1T electric pickup truck. It carves out a segment of its own called Electric Adventure Vehicles.
It sports a completely futuristic design the sort of which is unseen in any cars. The"Stadium" style headlights are connected by a DRL that runs across the width of the car. The R1T's body structure looks pretty conventional from the outside with its double cab for five passengers and the pickup bed but it's not. This pickup is cleverly engineered to be as practical as possible. Apart from the bed at the back, the R1T has a large front trunk, a lockable gear tunnel, storage beneath the rear floor and beneath the bed floor.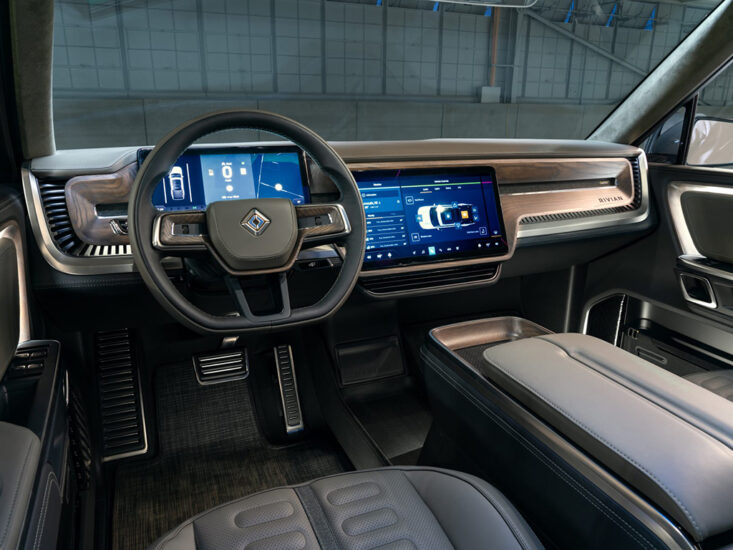 But it's not the futuristic looks or innovative functionality that raises its appeal. The performance figures that comes with the Rivian R1T are mind-numbing for a pickup truck. The 0-100 kph run is done in just over 3 seconds. The towing capacity is rated at 4990 kilos. The range for the R1T is 640 km. All of this performance comes courtesy to four independent 147 kW motors, each churning out 3,500 Nm of torque. That adds up to an earth-shattering 14,000 Nm of Total grounded torque. There is 800 hp to boot that too.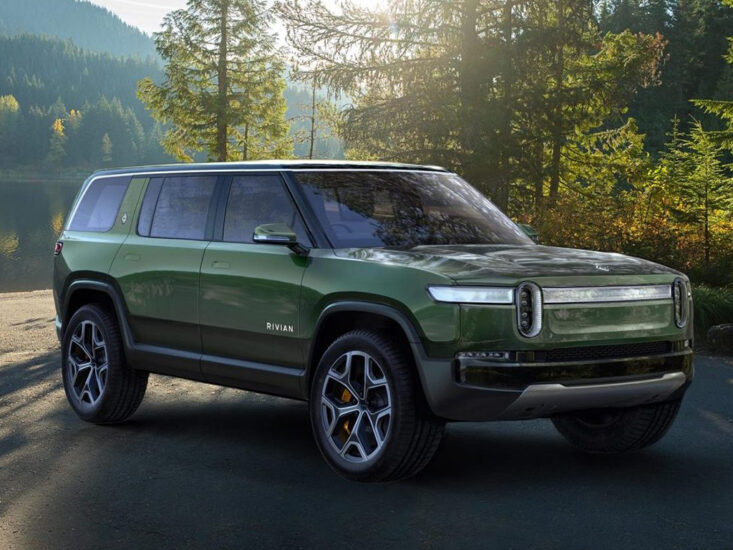 The Rivian R1S SUV is technically similar to the R1T. It slots in as the first electric 7-seater SUV. Both the R1S and the R1T will offer three different battery choices, 105 kWh, 135 kWh, and 180 kWh. But the electric range of the Rivian R1S is better than that of the R1T truck. The biggest battery back gives close to 660 km of range while the smallest pack will still give a healthy range of 390 km. The quickest R1S will hit 100 kph in a bit over 3.2 seconds and the slowest will do the trick in a little over 4.9 seconds.
Rivian will launch the R1T first in 2020 while the R1S will arrive in 2021. Apart from these, Rivian confirms that there are other offerings under development. So far at least, this new brand looks pretty promising.