2020 Ford Explorer revealed ahead of Detroit Auto Show
Ford has revealed the all-new 2020 Explorer and is set to make its debut at the 2019 Detroit Auto Show. The new Explorer will be bigger and lighter than the current generation and will be based on a rear-wheel-drive platform. 
Ford has purposely kept the design conservative like the previous one, which was still the second highest selling SUV in their lineup in the U.S. last year. The design of the all-new Explorer seems more like an evolution of the previous shape rather than wholesale changes. However, it looks much wider thanks to the fender flares and new front grille design. Overall, the Explorer has increased in size, yet the weight of the car has been reduced by 90 kg thanks to the new high-strength steel chassis and the use of more aluminium parts such as the crash structure, bumper beams, strut towers and the bonnet.
Under the hood, the base model gets the turbocharged 2.3-litre 4-cylinder engine, which produces about 300 hp and 420 Nm of torque.  The higher models will get the turbocharged 3.0-litre V6 engine, which produces 360 hp and 515 Nm of torque. Both engines are mated to a 10-speed automatic transmission. Details of the hybrid and ST models have not been revealed yet.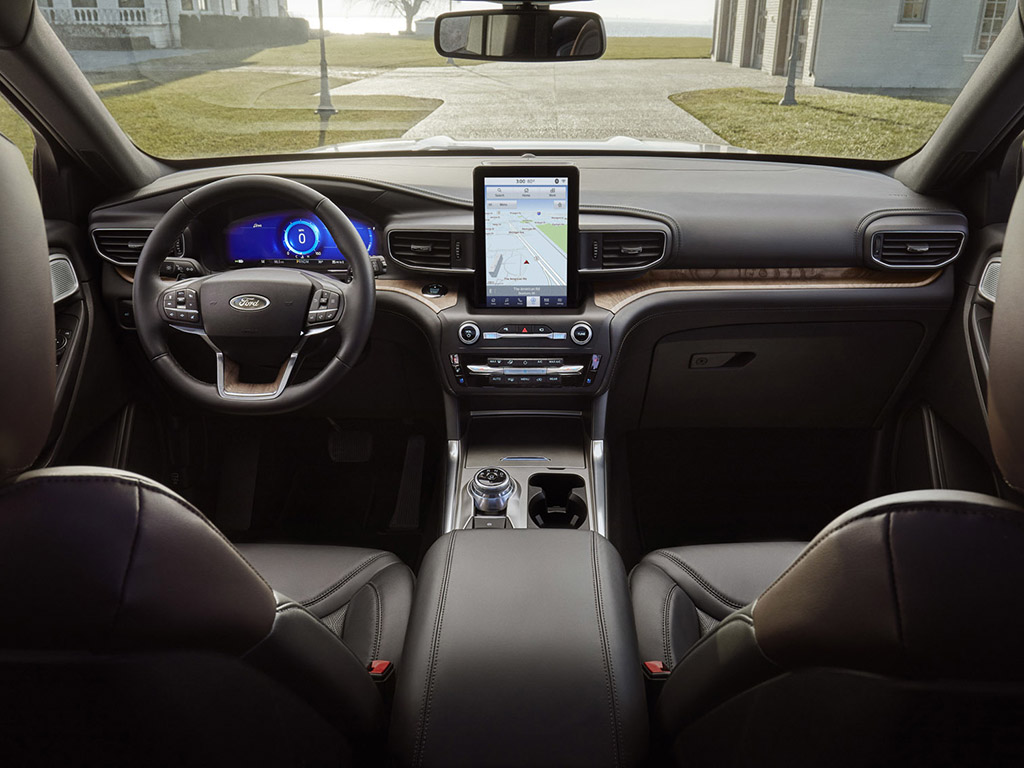 Ford claims the interior now has more space, thanks to the new rear-wheel-drive platform and wheelbase has been increased by 15 cm. The centre console design is completely new, with the most prominent feature being the infotainment system getting a screen which looks like a tablet. The 8-inch screen is standard, but higher trims get a 10.1-inch and 12.3-inch option.
The 2020 Ford Explorer will probably come to the UAE, Saudi Arabia and other GCC countries sometime next year.
Keep track of the latest prices and updates in the Ford Explorer buyer guide.