2019 Porsche 911 Speedster returns after 9 years
Porsche 911 fans have been waiting 9-years for the firm from Stuttgart to bring back the Speedster. But now, that has come to an end, as Porsche unveiled the 2019 Porsche 911 Speedster at the 2019 New York Auto Show.
The new Speedster does not use the underpinnings and design of the latest 911. Instead, it is based on the 911 GT3, which is not a bad thing, as it gets rear wheel steering and the sweet 4.0-litre flat-six engine that spins up to 9000 rpm. This mill churns out 502 hp which is channelled through an old-school six-speed manual to the rear wheels.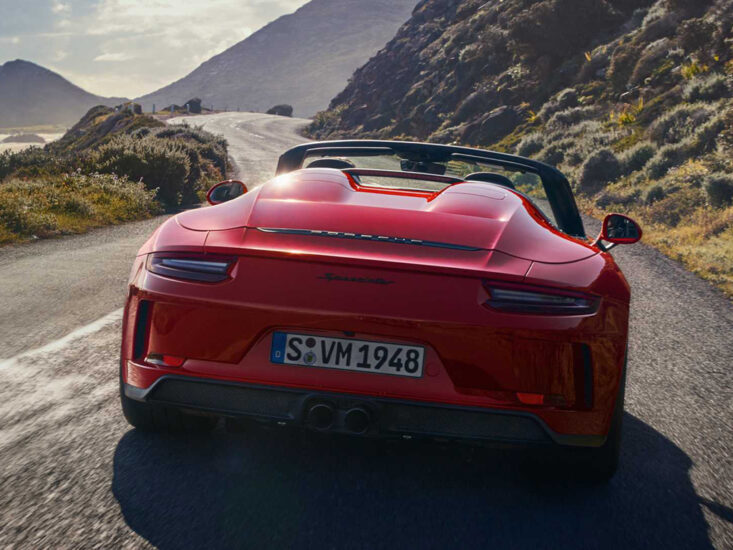 The Speedster has also shed some weight. The front fenders, boot lid and rear deck are built out of carbon fibre and composite materials are utilised for the brakes. There is no fancy automatic roof deployment system, as it is all manual. Even air conditioning is omitted and is offered as an option.
All this amounts to a 0-100 kph time of just over 3.8 seconds and a top speed of 309 kph.
The interior gets red contrast stitching and Speedster-embossed headrests. Owners can even buy a matching watch.
Only 1948 of these Speedsters will be built and the prices for them are not announced yet. Orders will open by the end of May.