2020 Mercedes-AMG CLA 35 quietly debuts
Hot on the heels of the updated A 35 sedan, Mercedes-AMG unveiled the CLA 35 sedan for the folks who seek a bit more flair in their pretend-luxury subcompact sedan. It gets the same mild firepower as the A 35, but packed in a slightly more stylish outfit.
Under the hood sits the same 2.0-liter turbocharged four-cylinder engine from the A 35 producing 302 hp and 400 Nm. This comes hooked up to a seven-speed dual-clutch gearbox which transmits the power to all four wheels. The CLA 250 that was launched a couple of months ago featured the same gearbox but with a 221 hp, 350 Nm engine. A CLA 45 model is expected later.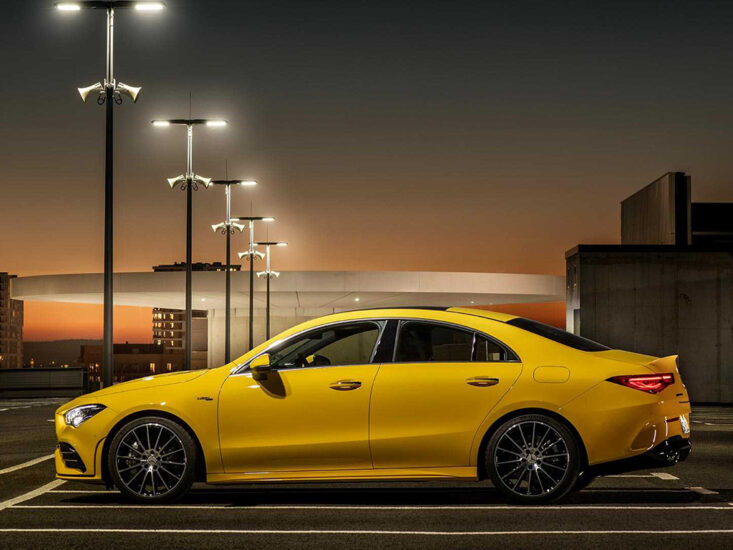 The mid-range motor lends the CLA 35 the capability to accelerate from 0-100 kph in just over 4.7 seconds. The 4Matic all-wheel-drive sends all the power to the front wheels as standard but it can distribute power between both the axles for a 50/50 split.
Visually, the CLA 35 has a lower roofline than the A 35. The large Mercedes Benz logo sits between two parallel chrome slats that run horizontally. Base 18-inch wheels are offered as standard and 19-inch units can be added as an option.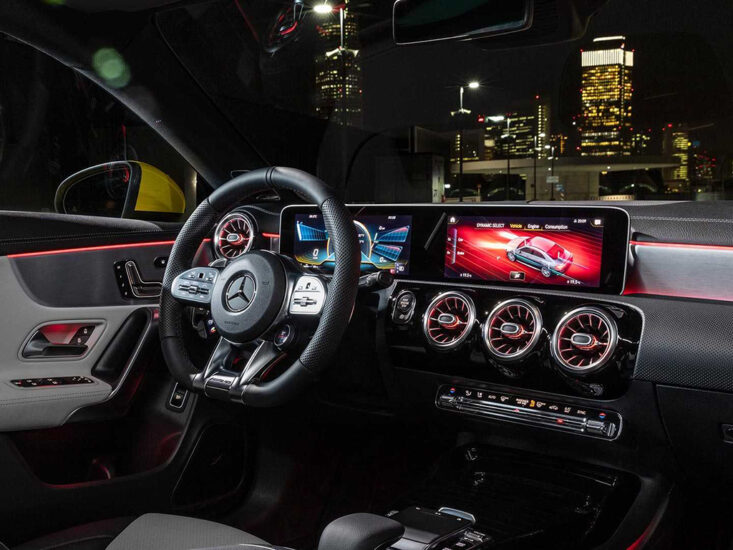 Inside, it features Mercedes Benz's latest MBUX system with two wide 10.25-inch screens for the infotainment system & Driver Information System. There are three driving modes – Classic, Sport and SuperSport. There is a 64-colour LED ambient lighting to spice up the cabin.
The CLA 35 will arrive in the United States by the end of this year. The GCC debut should soon follow.