Koenigsegg Gemera brings mega-car performance for your family
A solid 600 hp from a 3-cylinder 2.0-litre engine, a combined hybrid output of 1700 hp, 0 to 100 kph in less than 2 seconds. These are mind-numbing numbers from Koenigsegg Gemera, the Swedish manufacturer's newest offering. And you can take your family around for the ride too.
A 3-cylinder engine in a Koenigsegg makes as much as sense as pineapple on pizza (whichever way you take it). But the Gemera's 2.0-litre three-cylinder dry-sumped twin-turbo free-valve engine is called the Tiny Friendly Giant (TFG for short) by Koenigsegg. The tiny engine, as the name suggests, is a giant when it comes to the output. The tiny engine churns out a colossal power of 600 hp and a torque of 600 Nm. The Gemera also gets three electric motors to assist the TFG. Two of these motors power the rear wheels while the third one acts on the crankshaft. The electric motors and the TFG engine produce a combined output of 1700 hp and 3500 Nm.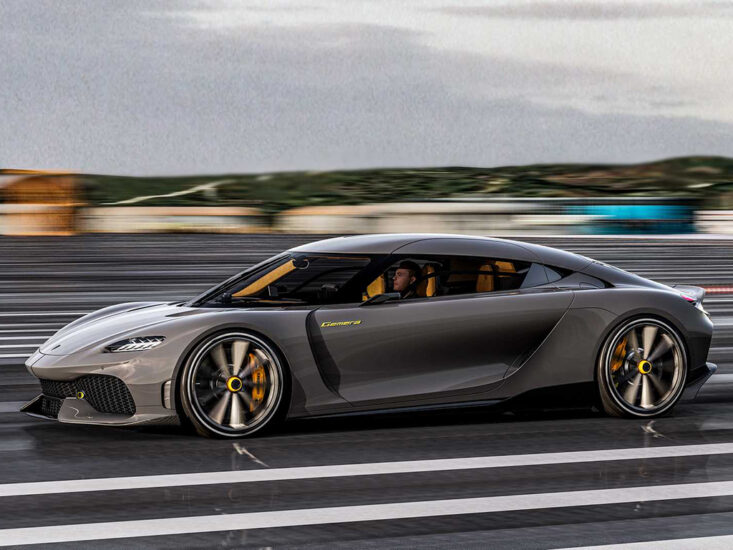 Big power means big speed. Koenigsegg Gemera is not slacking a bit on that department. It shoots from 0 to 100 kph in 1.9 seconds. Koenigsegg also claims that 400 kph is reached in "record matching pace." The 800-volt battery in the Gemera also gives the car the ability to drive in a pure EV mode for up to 50 kilometers. In this mode, it can touch a top speed of 300 kph. To rein all the power of the Gemera, Koenigsegg has also added all-wheel drive, all-wheel steering and all-wheel torque vectoring systems.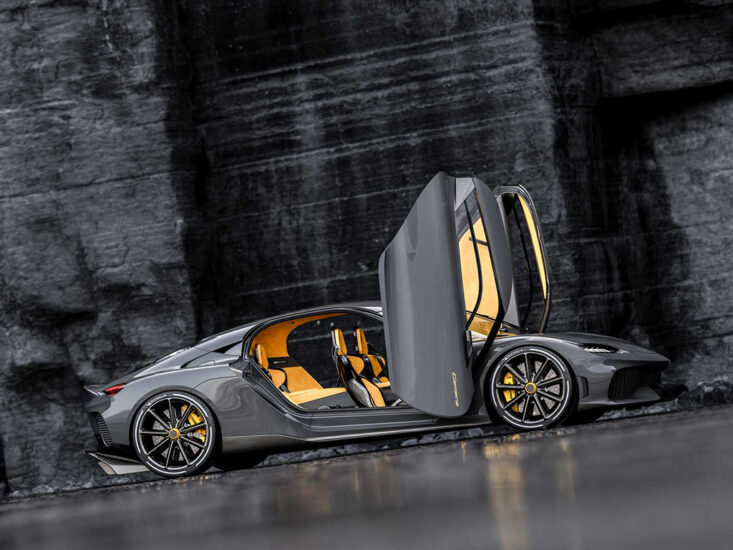 The Koenigsegg Gemera despite its time warping pace, does not seem like an impractical elephant to live with. For starters, there are four seats, a first for Koenigsegg. It's unclear how much space the rear ones actually offer. But the Gemera is equipped with creature comforts like four heated & cooled cup holders, front and rear seat infotainment, front and rear wireless phone chargers, Apple CarPlay, WiFi, three-zone climate control, electric seats and an 11-speaker sound system.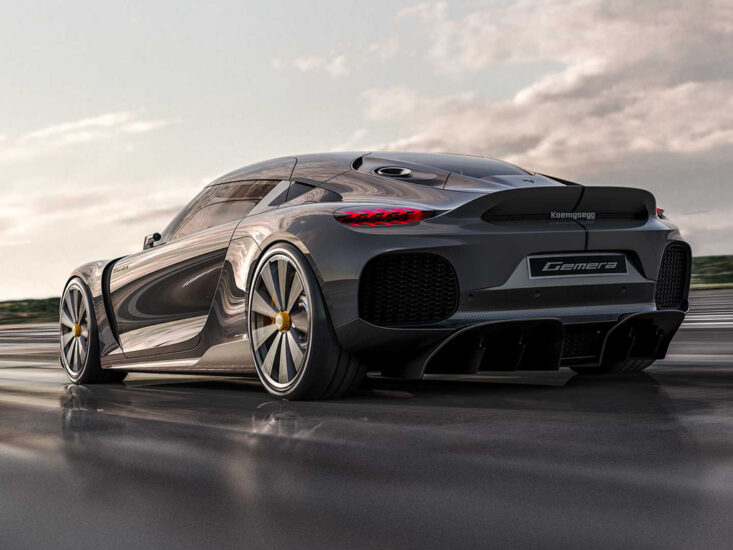 The Koenigsegg Gemera also gets a decent list of safety features like 6 airbags, stability control, Traction Control, ABS and an ADAS 2.5 system.
The price for the Koenigsegg Gemera is not out yet. As the 4-seater is limited to 300 units, we are not expecting it to be a bargain anyway.