2021 Mazda 3 finally gets turbo engine
The 2021 Mazda 3 is unique for a hatchback design. While controversial, it does look more premium than it actually is. To match this show with some go, Mazda has decided to drop the long-awaited turbocharged engine inside the engine bay of the 2021 Mazda 3 hatchback and sedan.
The news about the 2021 Mazda 3 Turbo unexpectedly popped up in Mazda Mexico's official YouTube account and then it was followed by an official U.S. market reveal. It is, in essence, a revival of the MazdaSpeed 3 hot hatch that was available in the United States in 2009. But unlike the Speed3, the new Turbo has no significant visual updates, so it's being pushed as just a trim upgrade of the regular Mazda 3.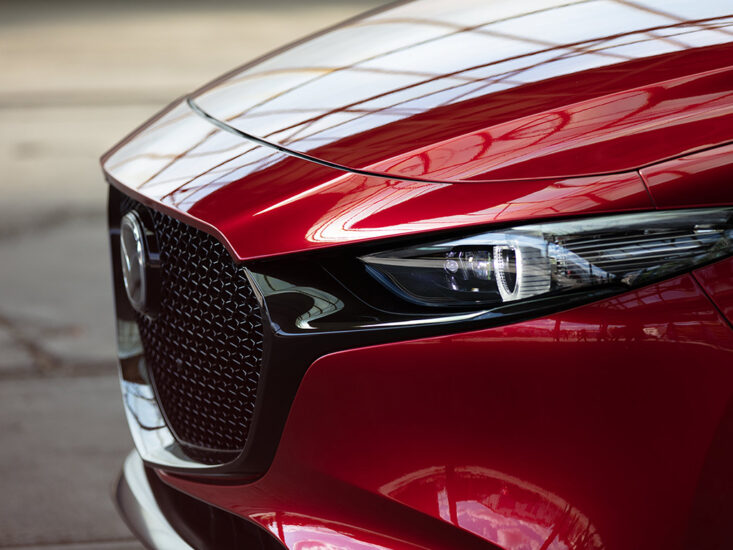 Under the bodywork now sits the new SKYACTIV-G 2.5-litre turbocharged petrol engine producing 227 hp of power and 420 Nm of torque. It produces 36 hp less power than the old MazdaSpeed 3 but fills that gap with 40 Nm of extra torque.  If fed with 93-octane fuel, the engine will give even higher outputs, 250 hp and 434 Nm. This engine may ring some bells and yes, it is the same mill that functions in the Mazda 6 sedan as well as the CX-9 Crossover.
The engine is mated exclusively to a six-speed automatic gearbox in the Mexican and U.S. markets. The combinations for the remaining markets are not confirmed yet and there is no sign of a manual gearbox as of now. But the sweet cherry on top is an AWD drive train, making sure that the firepower is laid down on the tarmac effectively.
It is scheduled to go on sale in North American markets by the end of the year. The Mazda 3 hatchback in our market is already a relatively premium-priced offering, with prices soaring to uncompetitive levels at the top end. And that's why it is unlikely that the turbo version will be offered in the UAE and GCC, as it will end up going against the perennial-favourite VW Golf GTI and R, even if the German twins have been marked up to ridiculous levels in recent years.