2021 Lada Niva Travel modernises old-school name
In these dynamic times, true blue off-roaders are dying out in numbers we don't like. Many car makers stray away from these machines as they find more sense in making hatchbacks on stilts and calling them SUVs. Russian manufacturer Lada though, has different ideas. Here is their 2021 Lada Niva Travel, a plucky little off-roader for the new world.
The 2021 Lada Niva is essentially a facelifted version of Chevrolet Niva which was launched back in 1998 as the VAZ-2123. GM and Lada severed ties between them a few months ago, bringing the Niva back with a Lada badge. The name Lada Niva may have rung bells for some of you. The Lada brand had been selling a completely no-frills off-roader, almost unchanged since 1977, with the Niva name. But you don't have to be confused as that vehicle was recently rebadged to simply "4X4".
The Lada Niva Travel's off-road variant goes on sale first and this model gets a standard snorkel, body cladding and off-road tyres as well as a permanent all-wheel-drive system with an open differential, a transfer case with high and low range, and a manual central differential lock. The profile looks upright, fitting the little SUV quite well. The snorkel, body cladding and roof rails give it a rugged feel, quite a contrast to its puny size.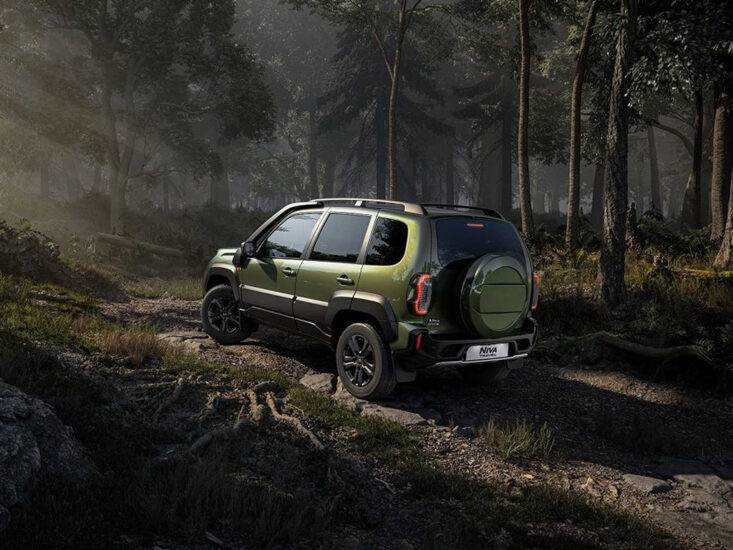 Powering the Niva Travel is a 1.7-litre petrol engine from its Chevy days. This little mill churns out 80 hp and 127 Nm of torque going to the front wheels through an old-school five-speed manual transmission. As expected, the Niva Travel is not very good at breaking performance records as the 0-100 kph runs takes a rather lazy 19 seconds. But the Niva Travel's customers are not likely to be bothered much about that.
Of course, the Lada Niva Travel is not going to make it out of its home turf. But it is good to know that there are at least some manufacturers respecting the analogue way of motoring in these highly digital times.