2022 Mitsubishi Outlander finally gets overhauled
After dawdling around for years with an outdated product, Mitsubishi finally updated the Outlander with a completely new generation vehicle and a third row of seats. Built in partnership with Nissan, the 2022 Mitsubishi Outlander looks quite good and it may just be the lifeline the crossover needs to stay relevant.
Dynamic Shield, Mitsubishi's design language, has seen a lot of iterations but the 2022 Outlander flaunts the boxiest of them yet, but in a good way. The crossover's straight lines and upright stance give it the SUV character it lacked. The thin LED DRL/indicators on top, the three-zone headlight on the bumper and the prominent chrome edges of the grill combine well to produce a strong design upfront.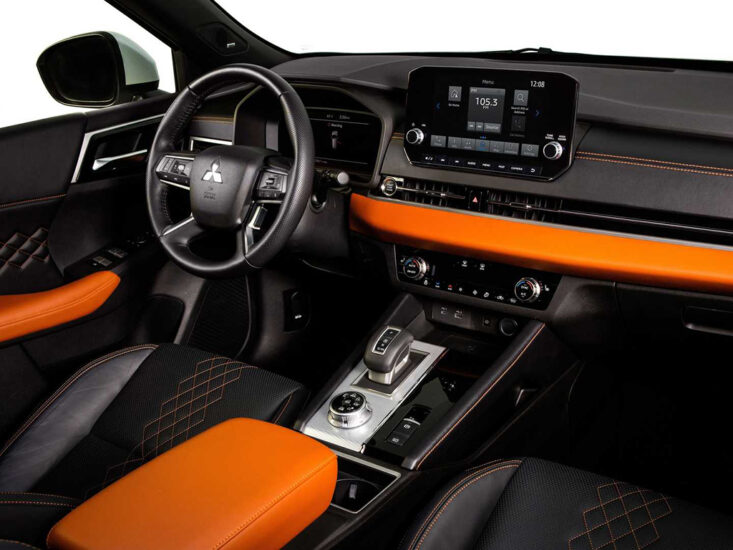 The interior is all-new, befitting the Outlander's generation change. It has been spiced up with a new 9.0-inch floating touchscreen that replaces the old 8.0-inch unit. There is also a 12.3-inch digital instrument cluster and a heads-up display.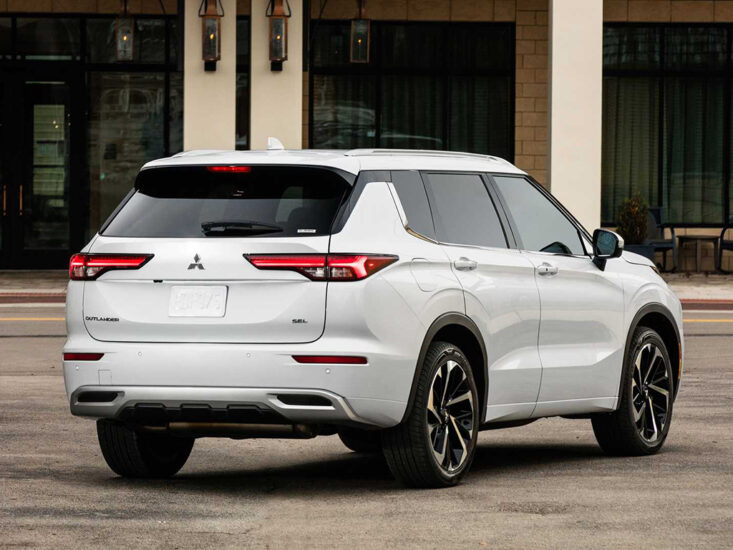 In the United States, the 2022 Mitsubishi Outlander shares its powerplant with the Nissan X-Trail. It is a 2.5-litre four-cylinder engine that churns out 181 hp and 245 Nm. The energy can be sent to either the front or all four wheels, depending on which option you pick. The engine is not going to be a cracker for sure but this segment is more inclined towards fuel efficiency than outright performance. The Outlander with front-wheel-drive claims to sip only 8.4 litres/100 km, which is on par with the other vehicles in this segment.
The 2022 Outlander also adds a suite of safety systems to the mix, called MI Pilot Assist, a rebranded Nissan technology that also features on the new Nissan Pathfinder. The suite contains adaptive cruise control, lane-keeping assist, automatic emergency braking, traffic sign recognition, predictive forward collision monitoring, blind-spot warning, automatic high beams and lane-departure intervention.
The 2022 Mitsubishi Outlander is the long-awaited update for the aging crossover and as far as we can tell, Mitsubishi has done a decent job. The official prices for the 2022 Outlander are not out yet, but it should show up in UAE and GCC showrooms late this year, slipping in between the Eclipse Cross and the Montero Sport, all of which are roughly playing in the same price segment.
Keep track of updates in the Mitsubishi buyer guide.