2022 BMW 2-Series debuts, ditches the manual
The BMW 2-Series is an enthusiast favorite, assuming the enthusiast has a bit of money. With compact proportions and decent driving dynamics, this rear-wheel-drive coupe has built a reputation for being more of a purist's car than the latest 3-Series. Now, for the 2022 model year, BMW revamps the 2-Series. There are good news and bad news.
The good news is that BMW did not opt for the much-debated massive nose from the 4-Series or 7 Series. Instead, they have chosen to redesign the 2 Series conservatively. It still retains the large bonnet and short boot of the outgoing model, hinting at its rear-wheel-drive character. The headlamps now feature only a single lightning unit, instead of the two in most BMWs. The wheel arches bulge out, similar to the ones on the discontinued 1 Series M Coupe. The rear end is all-new, with new tail lamps doused with some black elements.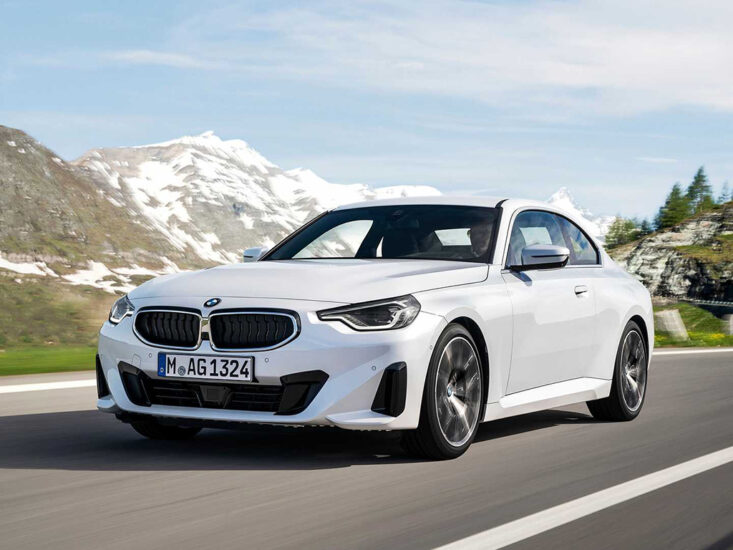 The new BMW 2 Series comes in two trims, the lower 230i, and an M240i. The 230i gets its power from a turbocharged 2.0-litre inline-four engine, churning out 295 hp. This engine also churns out 400 Nm of torque as well. The potent M240i gets a turbocharged 3.0-litre inline-six engine producing 382 hp and 500 Nm. The lower trim will get to 100 kph from 0 in just over 5.7 seconds while the M240i will only take just above 4.3.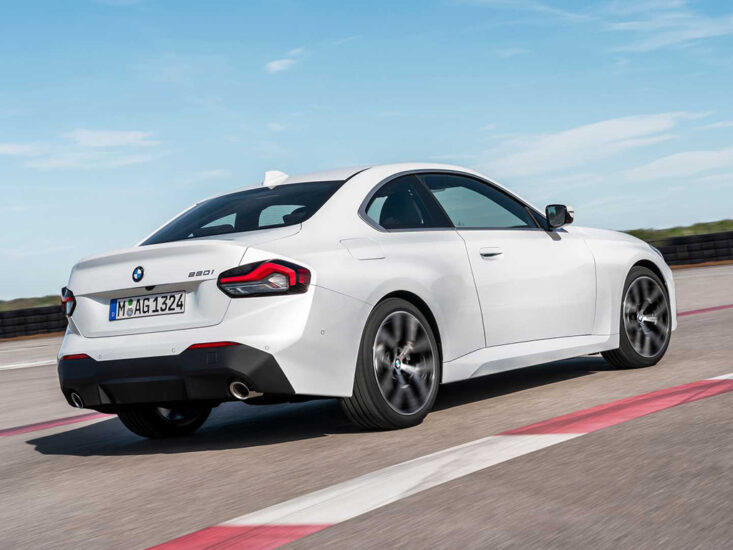 The bad news here is that the new BMW 2 Series will not come with a manual gearbox anymore. The purists may be squirming in their seats, but BMW voted against the manual anyway. Both trims will only be paired with an eight-speed automatic box. To make up for it, BMW throws in launch control and a "Sprint" function, which slots into the lowest possible gear when the driver keeps the left paddle pulled for a second. But will these be worthy replacements for proper three-pedal fun?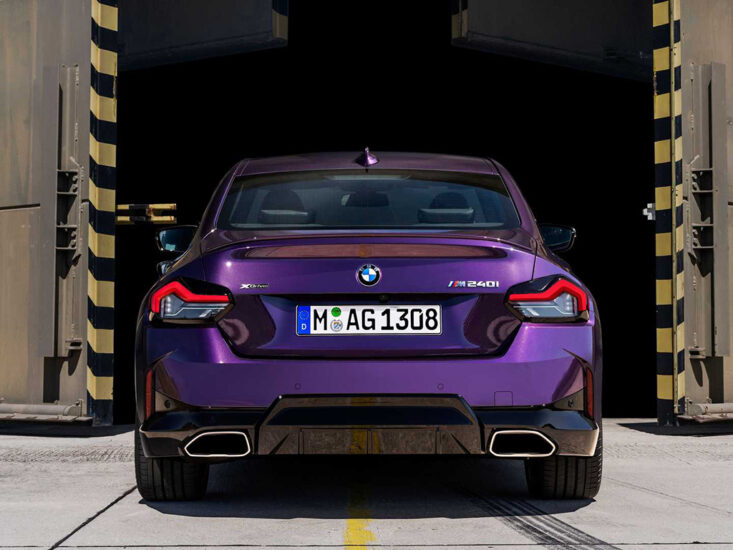 The 2-Series M230i can be fitted with an optional M Sport suspension, while the M240i comes with a standard Adaptive M Suspension. Similarly, the lower trim gets 19-inch wheels as an option over the standard 18s, while the M240i gets the bigger wheels as standard.
The pricing of the 2022 BMW 2 Series is not announced yet. Expect it to be higher than what the current models cost. The absence of a manual box can be a deal-breaker for some, especially in a compact sporty car that is known for its raw driving experience. BMW is fully content selling it to the majority who opt for an automatic anyway.