2023 Porsche 911 GT3 RS, the most hardcore 911 steps into a new generation
The Porsche 911 is pegged by many as having the most engaging driving experience. In its rather confusing lineup, the Porsche 911 GT3 RS is the peak of that experience; now, we have a new one. The 2023 Porsche 911 GT3 RS is finally here.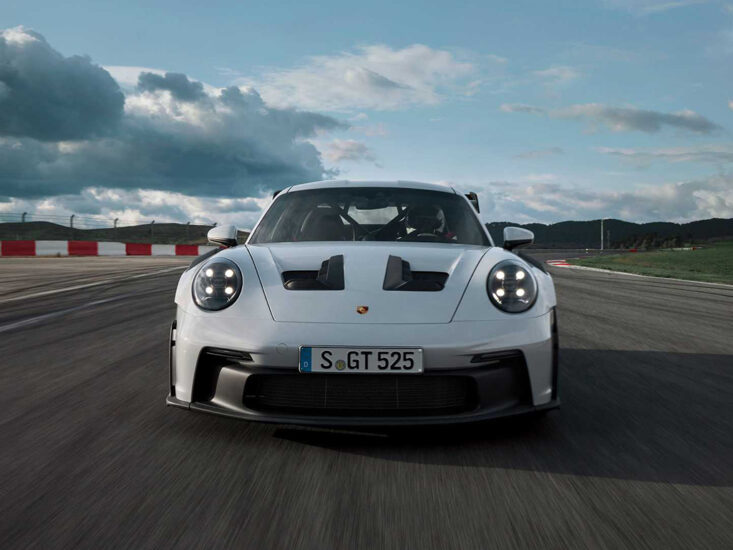 Porsche 911 GT3 RS engine specifications
Under the skin of the new GT3 RS, the naturally aspirated 4.0-litre flat-six engine produces 518 hp now. The added power comes from engine modifications, including new camshafts, and a single-throttle intake system, right from the world of motorsport. The power-handling duties are delegated to Porsche's seven-speed PDK transmission.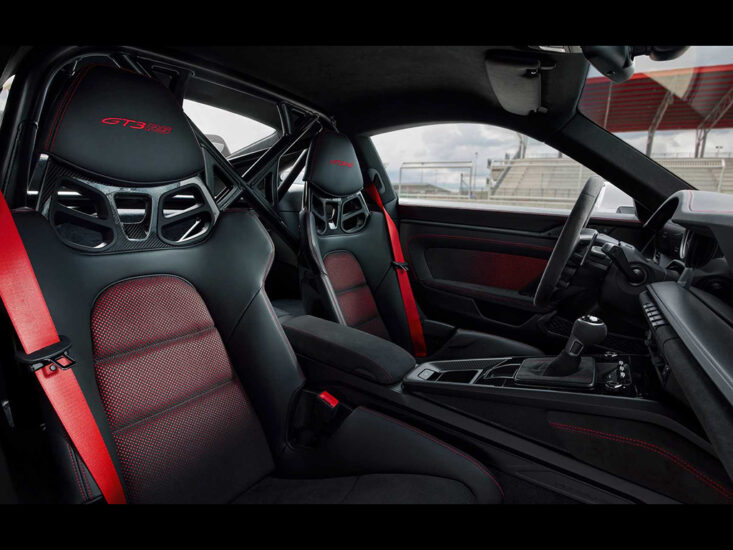 Weight savings
Of course, it will not be a 911 GT3 RS without weight loss. The total weight of the 911 GT3 RS is just 1,482 kgs, thanks to the extensive usage of carbon-fibre reinforced plastic for the doors, front wings, seats, and a few other parts.
The aerodynamics of the 2023 Porsche 911 GT3 RS are also spruced up. The front radiators are now replaced with a single centrally mounted radiator, leaving room at the front for aero stuff. With all these modifications, the 2023 911 GT3 RS produces 409 kgs of downforce at 200 kph, twice as much as its predecessor. It also gets a Drag Reduction System, just like a Formula 1 car. It also gets a wider track than the regular GT3.
Porsche 911 GT3 RS performance
Adding all this up, the 2023 Porsche 911 GT3 RS can zoom from 0 to 100 kph in just 3.2 seconds. The top speed is an impressive 296 kph. Tuning this performance is possible through drive modes: Normal, Sport, and Track.
To amp up the performance further, buyers can opt for several packages. The Clubsport package is a no-cost option that adds racing stuff like a six-point seatbelt, fire extinguisher, and a steel rollover bar. Weissach Package can also be thrown in, in exchange for some more money. This adds more carbon-fibre-reinforced plastic parts and a special carbon weave finish for some exterior bits. To top it all off, buyers can also opt for Magnesium forged wheels that should shave some more kilos off the weight.
The 2023 Porsche 911 GT3 RS will debut sometime this year. The prices start from $223,800 (AED 822,000).