Production 2008 BMW M3 out now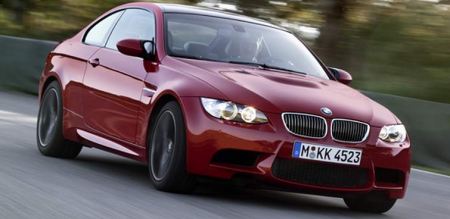 The car will take a long time to actually go on sale, but details on the newest BMW M3 has been heavily leaked, and these are the first pictures of the actual production model.
As tends to be true of virtually every model on the market, the new M3 has grown up a bit. In place of the smooth-revving 3.2-litre straight-six goes a lighter 4.0-litre V8 that is essentially a modified M5 V10. It features an aluminium block, magnesium cam covers and aluminum-silicon alloy in the crankcase and produces 420 hp at 8300 rpm, and 400 Nm at 3900 rpm, with a redline of 8400 rpm. All of that power is routed through a manual 6-speed stick.