2008 Subaru Tribeca & Impreza sedan
 
We have more first photos of the 2008 Subaru Impreza sedan and hatchback, as well as the redesigned 2008 Tribeca 4WD. It is safe to say that both cars have gone from being odd-yet-lovable to boring-yet-inoffensive.
The 2008 Subaru Impreza, seen here in WRX guise, will be available as a sedan and a hatchback. Both now feature taller bodies presumably to improve interior space, but give up previously sleek looks. Engines will include a four-cylinder, both non-turbo and turbo.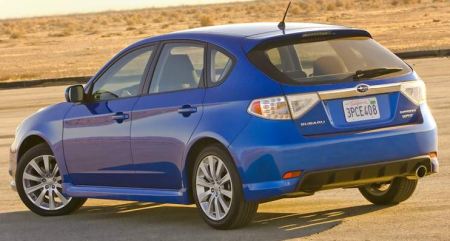 The Tribeca was Subaru's first crossover 4WD, and criticized for its confused front end. It seems Subaru heard the cries and changed the design to something totally dull and forgettable. Engine is the 256 hp 3.6-litre boxer six.