Ford unveils Harley Davidson F-150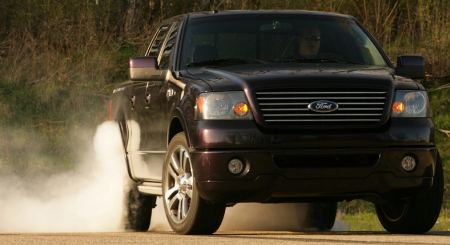 The Harley Davidson edition of the Ford F-150 pickup truck is a long-running tradition for the nameplate. The 2007 edition packs 450 hp and 677 Nm from a 5.4-litre supercharged V8.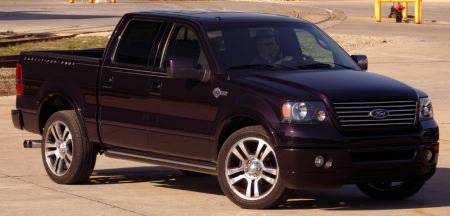 However, the supercharger is a US$ 6500 option, so the standard 5.4-litre V8 gets "only" 300 hp and 494 Nm.
Based on the F-150 SuperCrew 4×2 configuration, the new Harley-Davison special adds the optional supercharger from SALEEN and only comes with rear-wheel-drive.
Chrome trimmings are standard and a choice of either ebony black or dark amethyst colours are offered. The American base price for this monstrosity is US$ 37,210. We don't know if this tanker will reach the Middle East.