Unknown Ginetta planning sports car

British car builder Ginetta, around since 1958, is offering the G50, a lightweight coupe that the company plans to build for racing. It should be fast, weighing only 800 kg and powered by a mid-mounted 300 hp, 3.5-litre Ford V6.
In 2005, Ginetta was bought by LNT Automotive, run by veteran racer Lawrence Tomlinson. He says the first 30 real versions of the prototype seen here are already in production and should be ready for sale in early 2008.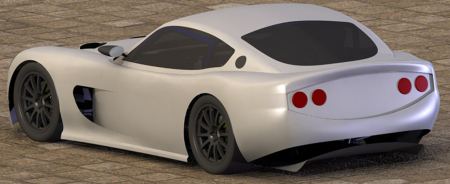 Tomlinson said the first 30 G50s are a mix of "cup, road and GT4 cars." The company promises the cup series will be set up to keep costs down with 10 race weekends, a "substantial prize fund" and guaranteed TV coverage.
Projected cost for the G50 is around £35,000. That's easily touching the Dhs 230,000 mark. With all the quiet hype over small-time racing events around this region, we wouldn't be surprised if they set up shop in this region.