So we got a BMW 335i Coupe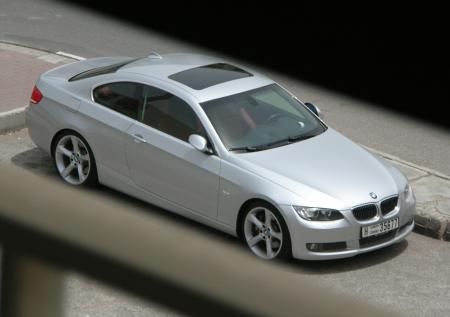 We picked up this BMW 335i Coupe for our latest test, after BMW was the only company to grant our request for an extended 4-day test on this weekend slot. They even home-delivered it, which no one else does. And we have to say, this thing is seriously cool. Flame surfacing may have ruined the looks of other Bimmers, but it works perfectly on this one.
We've also started to get the hang of the oft-insulted iDrive, as we settle into a long test session. We seriously got pissed when a PR guy from another car company said "24 hours is enough to test a car." Well, they can shove it, because today's high-tech in-car nonsense cannot be learned in 1 or 2 days. iDrive is somewhat annoying, but not as much if the time is taken to learn it. So far, we've got the Bluetooth phone to work, as well as partially figured out the stereo. The navigation is going to be a handful. And the voice-command feature refuses to recognise our fake American accents. The car itself drives beautifully.