Ferrari track parade sets world record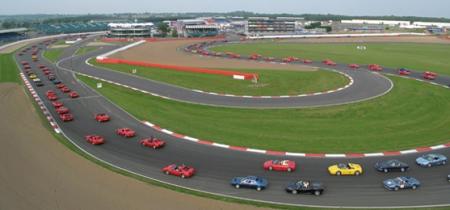 Ferrari and the Ferrari Owners Club GB joined forces at Silverstone on Saturday 9 June, 2007, to set a new Guinness World Record for the 'Largest Parade of Ferrari Cars', with a parade of 385 Ferrari cars, more than triple the previous record. With road and race cars from every decade of the Prancing Horse's heritage, Ferrari owners from the UK and all over the world joined together to create a spectacle to celebrate Ferrari's 60th Anniversary and the Ferrari Owners Club GB's 40th Anniversary.
With several rare and extremely valuable cars in the Guinness World Record parade, ranging from a 250 California Spider and a 275 GTB/C through to the ultra-desirable 250GTO and the ultra-exclusive FXX, as well as several examples of Ferrari's iconic supercars, the F40, F50 and Enzo, a conservative estimate of the value of the cars in the parade on Saturday would be in excess of £60 million.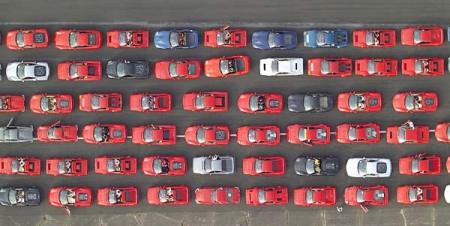 In order to comply with the Guinness World Record's rules for such an attempt, the cars must all travel over a minimum 2 mile distance, no more than two car lengths apart, and must be counted at the beginning and the end of the parade. The cars completed one full lap and covered a distance of 3 miles, driving two abreast around the entire circuit.
A bit better than blocking off roads in the middle of rush hour for the unimaginatively-titled Arab Run.