Classic Auburn replicas now on sale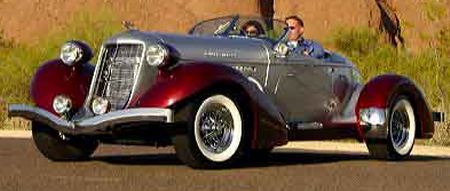 The Auburn Speedster was a powerful American sports car built from 1929 to 1937, before disappearing decades ago. They were available with a variety of unique engines, such as a supercharged inline-8 and even a V12. A new outfit called Speedster Motorcars is putting these cars on the road again.
As a tribute to the old classics, the new American company is building custom replica versions of these cars, but with more modern fitments and a better ride, using a special chassis and a General Motors V8.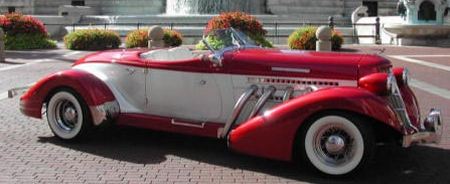 The quick new 5.3-litre fibreglass-bodied car has 310 hp, a four-speed auto, a weight of 1472 kg, 225/75 tyres on 15-inch wheels, a/c, CD player and a top speed of 250 kph.
The chassis, exclusive to Speedster Motorcars, blends the steering precision and handling of the world's finest sports cars with the responsive ride rivaling today's most expensive luxury vehicles. Every component, from the chrome windshield to the power windows, is carefully hand-fitted by a craftsman's experienced touch. The hand laid fiberglass construction with tubular cross member frame and Vortec 5.3L V-8 engine make for an excellent ride. The luxurious interior seats are covered with hand-selected leather hides, perfectly matched for shade and grain then painstakingly sewn with meticulous attention to detail. This is truly the attitude of the world's best coachbuilders.
There are apparently plans to sell these cars overseas too.