2009 BMW X6 concept in Frankfurt
In recent years, BMW has started showing off "concept" versions of near-production models. Keeping up this new tradition, they've unveiled the "concept" BMW X6 crossover 4WD coupe whatever at the 2007 Frankfurt Auto Show.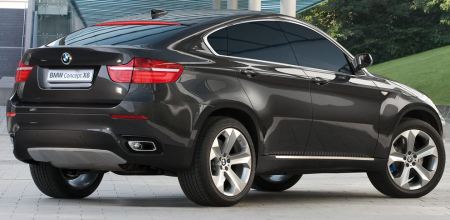 The X6 gives up useful space for questionable styling. We believe BMW should just concentrate on their core products instead of branching out into such nonsense segments. We hear an F6 minivan-type sports crossover is in the works too.