Limited Lamborghini Reventon in Frankfurt
Lamborghini unveiled a limited version of the Murcielago at the 2007 Frankfurt Auto Show. Calling it the Lamborghini Reventón, just 20 will be produced, and while it is based on the Murcielago LP640 completely under the skin, this car will be priced at 1 million Euros, before taxes.

The Reventon is apparently named after the bull that killed matador Felix Guzman in 1943. Featuring an angular outer design reminiscent of the F-117 stealth fighter, the more-or-less facelift uses the LP640 engine – a 6.5-litre V12, capable of 640 hp at 8000 rpm, and peak torque of 660 Nm, fed through a the permanent Viscous Traction all-wheel-drive system. Brakes involve ceramic discs six-cylinder calipers each.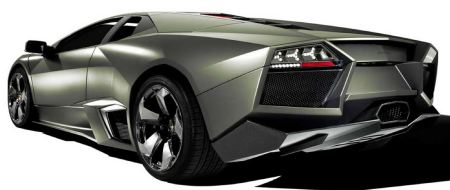 Like the Murcielago LP640, the Reventón accelerates from 0 to 100 kph in 3.4 seconds, with a top speed of over 340 kph.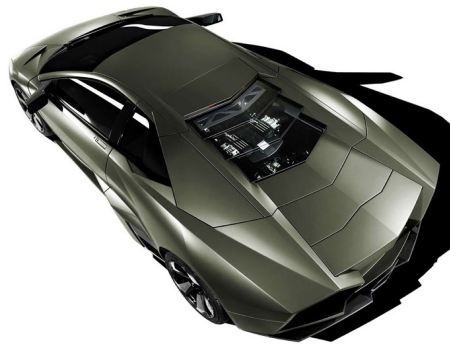 Because of the high temperature in the rear low part of the car, special heatproof LEDs are used for the indicator and hazard lights, stoplights and rear lights with a triple arrow optical effect.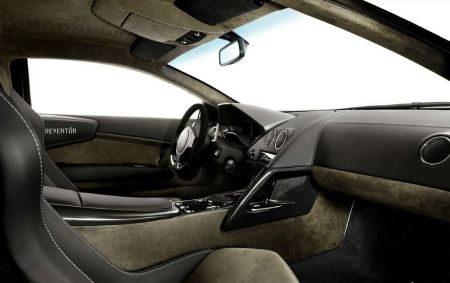 The cockpit includes alcantara, carbon, aluminium and leather. The instruments comprise three TFT liquid crystal displays with innovative display modes. At the touch of a button, the driver can choose from two vehicle information display modes. The instruments are housed in a structure milled from a solid aluminium block, protected by a carbon-fibre casing. A G-Force-Meter is also completely new.