Fastest car SSC Aero at Dubai Motor Show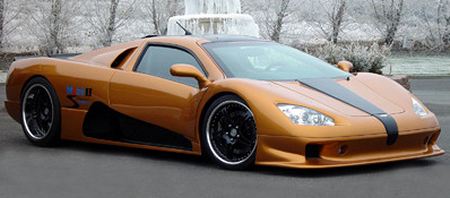 Shelby Supercars (SSC), manufacturer of the exotic Ultimate Aero Twin Turbo which recently blazed its way into the Guinness Book of World Records as the 'World's Fastest Production Car', will be present at the 2007 Dubai Motor Show.
For the record, this custom-build supercar clocked an incredible average top speed of 409.33 kph at a recently repaved two-lane section of Highway 221 in Washington, the selected test-site in USA. The result was the culmination of seven years of work that lead designer Jerod Shelby and the design team has put in. What makes the feat more impressive is that Shelby Supercars is a small, privately-owned company which has now erased the record set by established speed giants like the Koenigsegg CCR and the Bugatti Veyron.
The supercar is now all set to hit the streets, and to unveil their creation to the public, SSC have chosen the 2007 Middle East International Motor Show. This will be the first ever public appearance of the Ultimate Aero Twin Turbo. For your info, the 9th edition of the Middle East International Motor Show will be held from the 14th to the 18th of November at the Dubai World Trade Centre.
SSC is currently speaking with potential Dubai-based dealers. It would also probably make a great feature car for the Dubai Cares TV ad campaign, alongside its Koenigsegg and Bugatti rivals.
"Dhs 2 million can buy you a supercar. It can also buy ten years of food for three whole countries."