UAE sort of starts car manufacturing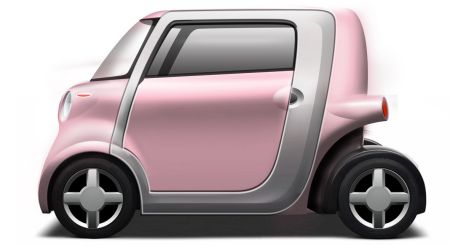 A Dubai-based engine manufacturer today announced plans to be the UAE's first mass producer of automobiles. Except that there isn't really a market for its cars in this country.
Within 2008, Praktiko plans to establish a production facility in Dubai Investment Park, with output expected to potentially reach millions of low budget 'smart cars', named Tiger Kubs, for export primarily to the Indian Sub-continent and Africa.
Speaking at the Dubai Motor Show, Massoud Khodjasteh, managing director of PRAKTIKO GT, explained how his uniquely low budget cars will create hundreds of new jobs and open up a completely new sector in the UAE.
Apparently they want to compete with the Indians in creating the "1 Lakh" car, which means a target price of 100,000 rupees (Dhs 9,333) for a new car.
Over the next six months Praktiko will be manufacturing and distributing the Biland SA250 engine, originally developed for the Swatch Car, which will be adjusted and re-branded as the Layland SA250. This will be the first complete automotive engine produced in the UAE, with engine sales initially targeting the kart racing industry.
They expect to price it below Mercedes-Benz's Smart ForTwo, but then again, the Smart already costs way more than "1 Lakh." The lightweight Tiger Kub also is expected to offer a performance comparable to the Volkswagen Beetle in terms of weight-to-performance ratio, but again we're not sure which version of the Beetle they are referring to.
We're a bit confused already, but good luck to them anyway.