First images of 2009 Mercedes-Benz SL
These here are the first images of the 2009 Mercedes-Benz SL-Class. Basically a facelift with a new front end, a resculpted rear bumper and updated interior trim, the car tries to look like a weird version of the 1950s SL which had upward-swinging gullwing doors. Normal doors on this one though.
The photo above is of the SL 63 AMG, while the photo below is of the SL 350.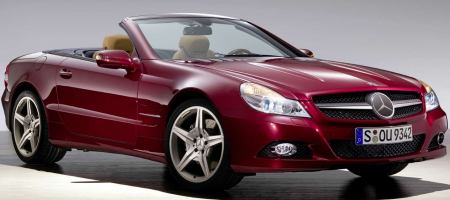 The rear end is largely unchanged except for the lower part of the bumper.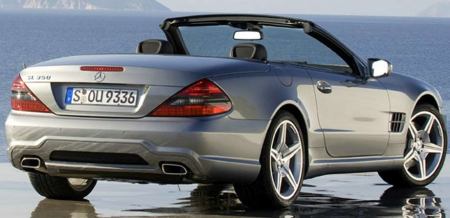 The interior remains familiar, but with some enhancements, such as those fans in the rear part of the headrests to ventilate your neck area.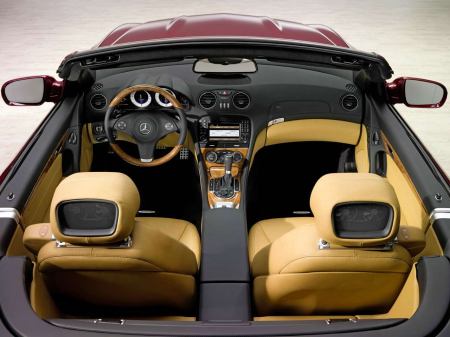 We assume the car should arrive in the Middle East by this summer, although technically it hasn't even been officially launched yet.