Acura TSX and Honda Accord Euro shown
Acura has released a teaser shot of their upcoming 2009 TSX, facelifted to give it Acura's new corporate face, a new rear end, a better interior and some mechanical enhancements. Reserved for North-American markets only, the car is based on the European-market Honda Accord, which itself has received a similar makeover, and already unveiled.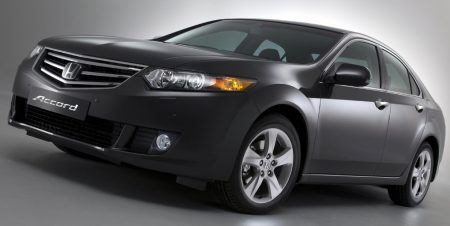 The Euro Accord will be offered with three engines. Among petrol options, Europeans get a choice of a 154 hp 2.0-litre i-VTEC 4-cylinder. The better choice is a 200 hp 2.4-litre i-VTEC 4-cylinder producing 233 Nm of torque at 4500 rpm. However, the engine with the most pulling power happens to be their 148 hp i-DTEC 4-cylinder diesel producing 350 Nm of torque at just 2000 rpm. All three engines are mated to a 6-speed manual, while the petrol engines get an optional 5-speed automatic.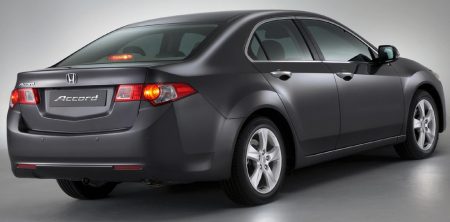 The interior has been redone, now looking more like the larger GCC-market Accord's cabin, although there seems to be more risks taken to enhance the styling details, such as the centre console, the pedals and the handbrake handle.
The American Acura version will get the 2.4-litre and the diesel engines for 2009, and there isn't any sign of these cars being offered here, especially since the last Accord Euro offering in the GCC back in the mid-90s was a disastrous affair. While that older liftback car was crap, these new models are actually desirable, being smaller and sportier than the current larger Accord.