410,000 VW Passats gets recalled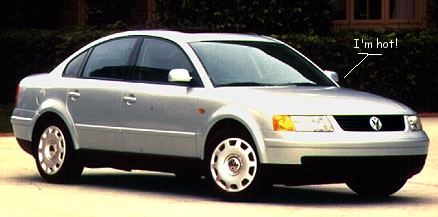 Volkswagen is recalling some 410,000 Passat sedans sold in the United States due to possible problems with heat shields and fuel line components. That includes every Passat sold in America from 1999 to 2005 model years. That has to be some kind of new recall record for a single model.
Volkwagen said it would voluntarily recall all US-market Passats for inspection and possible repair, no matter which engine it packs. Apparently, the shield near the catalytic converter on some automatic-equipped cars may be damaged, and the dealer will add additional shielding if needed. Volkswagen has also found some faulty fuel lines on 1.8T models, and some of the 4Motion-equipped cars may have damaged fuel tank ventilation valves.
It is unknown if GCC dealers will be involved in such a recall, although it will probably done very quietly if they go through with it, assuming owners still go to the dealrship for high-priced servicing.