America gets unique 2009 Mazda 6
The 2009 Mazda 6 has finally been launched in the United States. It is interesting to note that the American version is actually a bit longer compared to the GCC model, with unique front and rear designs. Even better are their engine choices.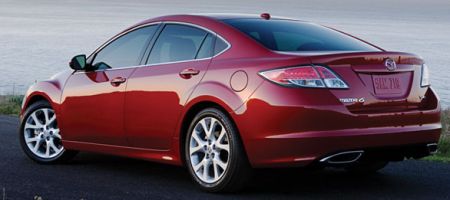 Speculation suggests the American version will get a 170 hp 2.5-litre 4-cylinder and a 270 hp 3.7-litre V6, putting it in line with the likes of the Accord and Camry there. Around here, the 6 is nothing more than a competitor for the 4-cylinder midsizers, backed up by poor advertising, patchy dealer support and boring engine choices.