2009 Peugeot 308 CC hardtop-cabrio revealed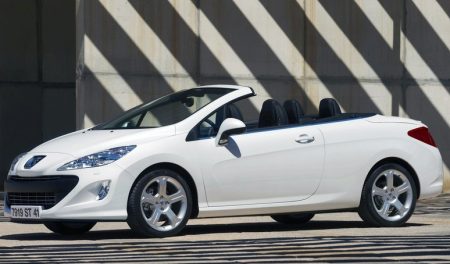 Peugeot has quietly released photos of the 2009 Peugeot 308 CC hardtop-convertible, ahead of its official launch at the 2008 Paris Auto Show.
More or less the same concept as the outgoing 307 CC, the 308 CC takes styling and interior cues from the 308 hatchback and tops it up with a mechanical hardtop. The interior features some new technology, including an "Airwave" system which wraps a 'scarf' of warm air around the shoulders and necks of occupants, while side-head airbags are available too.
Engines are expected to be the same as the ones offered in the hatchback, and we assume only automatic models will come to the GCC. European sales start in early 2009.