Honda shows off sporting OSM concept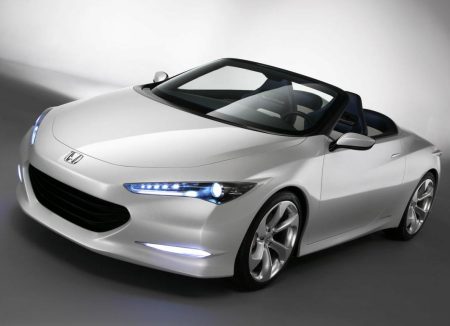 Honda is displaying the OSM concept sports car at the ongoing British Auto Show. OSM stands for "Open Study Model," and it is supposed to be an idea for a low-emissions roadster.
There isn't any other useful information available about this car, other than including a push-start button and paddle-shifting gearbox. It is supposed to have some sort of hybrid engine. It might even hint at the next Honda S2000, although we are not liking what we are seeing. At least the interior is interesting.
The car is a companion model for their Honda CR-Z concept, which hints at the revival of the original Honda Civic CR-X.