Renault Megane R26.R sets track record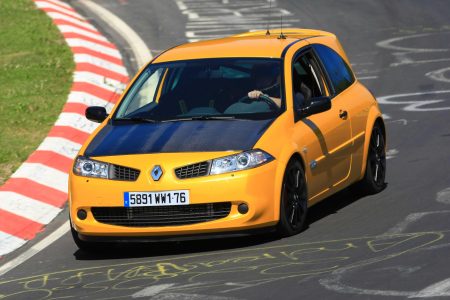 This Renault Megane R26.R is a track-ready version of the Megane F1 Team R26 on sale in the GCC. The R26.R will only be available in Europe, and it uses weight-savings to become the quickest compact hatchback to lap the Nurburgring racetrack in Germany.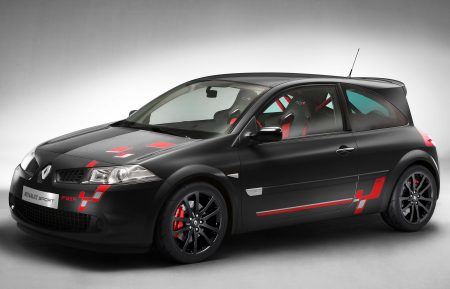 The 1230 kg R26.R, of which only 450 will be built, uses racing front seats, polycarbonate windows and a carbon-fibre bonnet. Further weight is saved by removing the automatic a/c, the rear seat, soundproofing, rear wiper, fog lights and all except the driver's airbag. In turn, it is 123 kg lighter than the standard Megane R26.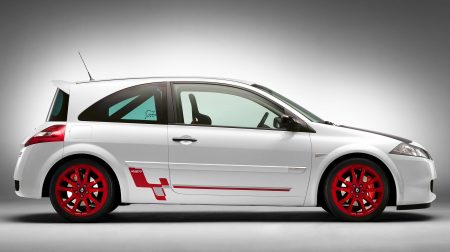 The engine is a 2.0-litre turbo with 230 hp and 310 Nm of torque. Standard features include a manual a/c, re-tuned limited-slip diff, 235/40 tyres on 18-inch rims, slotted brakes, six-point harness, roll cage and a 6-speed short-shifting manual. The R26.R can do the 0-100 kph run in 6 seconds and apparently still manage fuel consumption of 8.5 litres per 100 km.
It managed to lap the Nurburgring track in 8:17 minutes, which makes it faster than the Porsche Cayman S, which can only manage 8:25 minutes. The Volkswagen GTI is already slower than the standard Megane. The R26.R is now the quickest front-wheel-drive car around the track ever.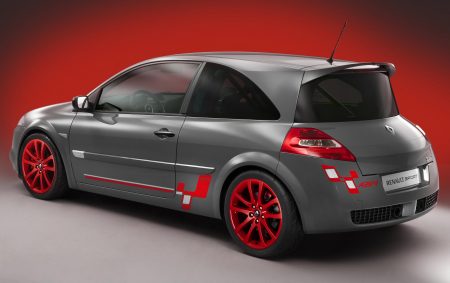 In other news, the all-new 422 hp Chevy Camaro SS manages a lap-time of 8:20 minutes. This is a good demonstration of what a well-tuned front-wheel-drive platform is capable of, especially in the hands of the French.