First Mercedes-Benz S-Class hybrid revealed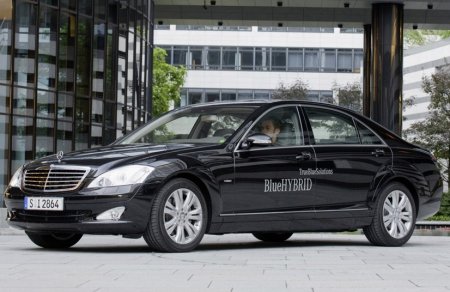 Petrol-electric hybrid cars have caught on the West, thanks to high fuel prices. Mercedes-Benz has just revealed their first ever hybrid model, dubbed the S 400 BlueHYBRID.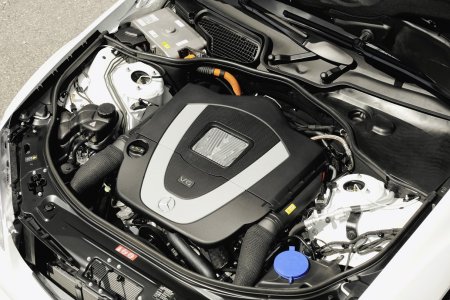 Based on the S 350, this basic hybrid simply adds an electric motor, generator and lithium-ion battery to the engine bay that houses a tuned 3.5-litre V6, mated to a 7-speed automatic transmission. The petrol engine produces 279 hp and can be aided by the electric motor during acceleration with an extra 20 hp and 160 Nm of torque. The combined 299 hp and 386 Nm is what Mercedes-Benz calls an electric "boost" effect, offering an economy rating of 7.9 litres per 100 km.
The S 400 BlueHYBRID also features a start-stop function and regenerative braking, while not wasting any luggage-trunk space for the electric equipment. The only way to tell that it's a hybrid is by the rear badge and gauges to monitor the system. The expensive car will soon be available in Europe, most likely without the tacky door stickers.