2009 Audi S4 headed for European debut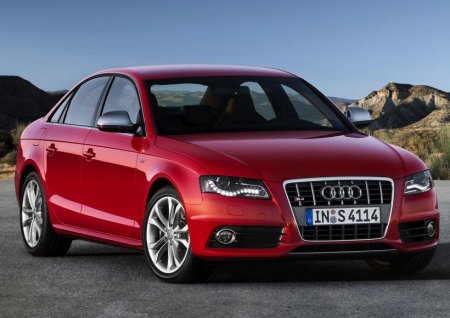 After the launch of the redesigned A4 sedan this year on yet another front-wheel-drive platform with all-wheel-drive tacked on sometimes, Audi is going to debut the sporty S4 version, with an all-new engine, at the 2008 Paris Auto Show.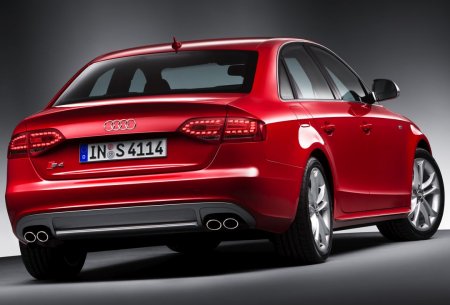 Replacing the previously-absurd V8-powered underperformer from last year, the new S4 packs a new supercharged 3.0-litre V6, good for 333 hp and 440 Nm of torque. This confusingly-named TFSI engine uses a compact supercharger instead of a turbo system, as its name suggests. Standard is a 6-speed manual, while a 7-speed paddle-shifted dual-clutch "S Tronic" automanual is optional. Quattro all-wheel-drive is standard, with 40:60 front/rear power distribution.
The sedan sprints to 100 kph in just 5.1 seconds, and the upcoming Avant wagon version does it in 5.2 seconds. Both have an electronically governed top speed of 250 kph. Audi claims fuel efficiency to be as low as 9.7 litres per 100 km.
The interior gets an upgrade, with sports seats, S4 emblems, and brushed aluminium inlays, with optional carbon-fibre, birch wood or stainless-steel mesh inlays. The interior is generally upscale, with the exception of the exposed cup-holders reeking of cheapness.
The car will cost well above Dhs 250,000, should it debut in Dubai and the GCC next year.