Mitsubishi Colt & Ralliart debuts in Paris

The Mitsubishi Colt disappeared from GCC markets almost a decade ago due to poor sales. But it continued with new iterations in other markets, including Europe. The latest 2009 version is out, but it isn't exactly the prettiest.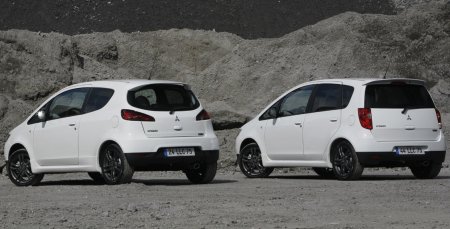 More interesting are the Colt Ralliart versions, seen here sitting on the moon. Powered by a 150 hp 1.5-litre turbo 4-cylinder, the Colt Ralliart comes in 3-door and 5-door variants. Features include smoked alloy wheels, sports seats and stiffer suspension.
The regular Colt looks much more pedestrian, with smaller wheels and decontented interior. Engine choices include a 75 hp 1.1-litre, a 95 hp 1.3-litre and a 109 hp 1.5-litre. A 5-speed manual is standard on all, but the 1.3-litre can be had with some sort of "AllShiftTM" clutchless-manual gearbox.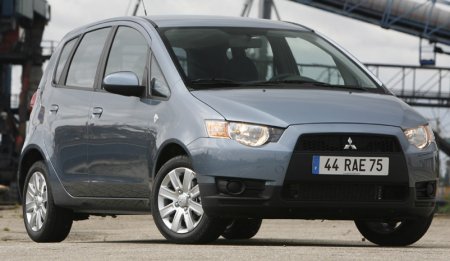 It is interesting to note that diesel-engined cars were popular in Europe for more than a decade, with even luxury cars being offered with diesel motors. Diesel-powered cars also cost a bit more than petrol-engined cars. Now, Europe has tightened emission regulations on diesel cars, making it more expensive to develop and thereby making the cars themselves more pricey. At the same time, European diesel prices (which used to be lower than petrol prices) have gone up to the point where there isn't much benefit left in buying a diesel car. So Mitsubishi chose to not bother offering a diesel option for the new Colt in Europe.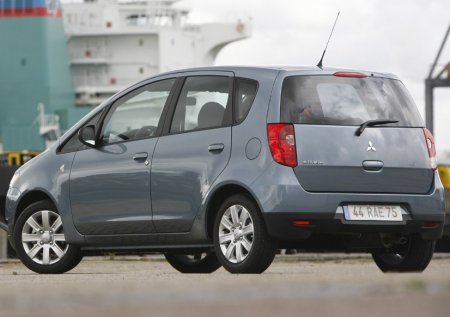 The Colt will not be hitting Dubai streets anytime soon, considering the older Lancer is still being sold by GCC dealers at the Colt's price category till 2009.