Economic crisis affecting all automakers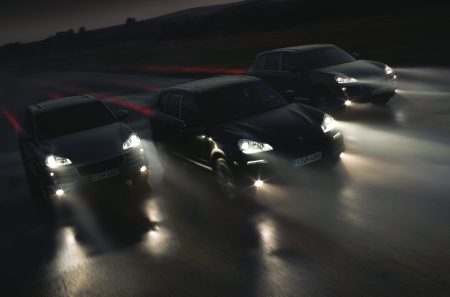 It will be a while before there is light at the end of the tunnel, as the economic crisis gets worse by the day. Here is a quick update on all the car manufacturers that are heavily affected by the current problems, as much as local dealers like to hide these facts.
General Motors: In his first ever good deed, President Bush has approved US$ 17.4 billion in low-interest loans for GM and Chrysler. The money will be taken from the US$ 700 billion bailout fund that was created to save greedy American banks and financial institutions. GM expects to their upcoming US$ 40,000 Volt electric car and new models to save them, among other measures.
Chrysler: They are in the worst position, expecting to run out of cash in less than two months, so a share of the US$ 17.4 billion loan is a temporary blessing for them. Currently, they've shut down plants for a month. Their future plans include hybrid and electric versions of their current models. Interestingly, petrol is cheaper than ever right now, even as desperate OPEC output cuts have been implemented. So we doubt many Americans care about hybrids any more.
Ford: So far, they campaigned for the loan, but chose not to take a share of the money, as they still have lots of reserve cash for now. Their plans also seem to include a bunch of eco-friendlier cars, including a new Fusion hybrid and the Explorer becoming a crossover. The new Mustang is just an image car.
Toyota: The largest carmaker in the world will suffer its first loss in 71 years in 2008. A combination of events, including a stronger yen and slowing sales, will now force them to cut production. Some say the Lexus LF-A supercar is cancelled too.
Honda: No news about any losses, but Honda has pulled out of Formula One and other racing programs. The 2010 Honda NSX has also been cancelled, even though it was almost ready.
BMW: The German company admitted to a 25% drop in sales and have now cut back production. Their overpriced cars are now being offered with huge discounts at local dealers. We believe they should kill the ugly X6 and 1-Series models to save the rest.
Land Rover: They've cancelled their three-week G4 Challenge off-road competition, and have also asked the British government for a £ 1 billion loan to keep going.
Subaru: The company that built its reputation on rally-racing, has pulled out of the World Rally Championship.
Nissan: They seem to be fine for now, with new models such as the 370Z and the Patrol in the pipeline. However, they are cancelling the Armada and its Infiniti cousin due to slow sales.
Volkswagen: Porsche kept buying up VW shares a little bit at a time, with opposition from its current owners. Shareholders probably wish they'd dumped the entire company on Porsche earlier, because the sportscar maker has stopped its takeover bid in view of falling VW sales.
All the other smaller automakers are quietly taking a beating, under the shadow of larger manufacturers. More motorsports programs with probably get cancelled. A side-effect of this crisis is that various interesting foreign-market models are now being dumped in the GCC market, and overall car prices are coming down to reasonable levels.