So we got a 2009 Mini Clubman S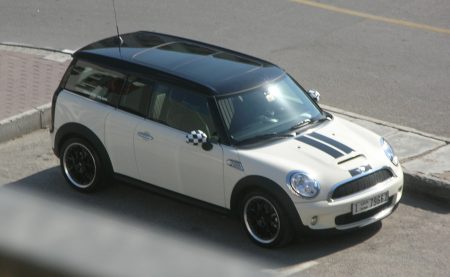 In a bit of a surprise, I got a call from BMW's people yesterday morning saying they have Mini Clubman S lying around, and whether I wanted it. I have nothing better to do nowadays so I said "sure, why not." And now it stands under my apartment, thanks to BMW's awesome home-delivery service for press cars. It goes back to their stable after five days.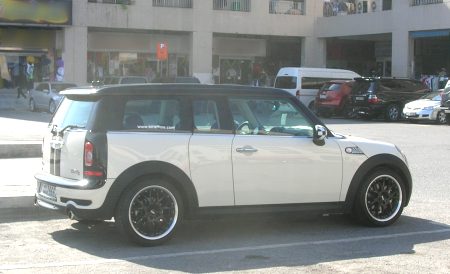 So far, I've only driven it about 10 metres, giving it a once-over. The Mini Clubman S looks like a van in photos, but my tester actually looks better, thanks to a funky sticker-job and black-painted wheels.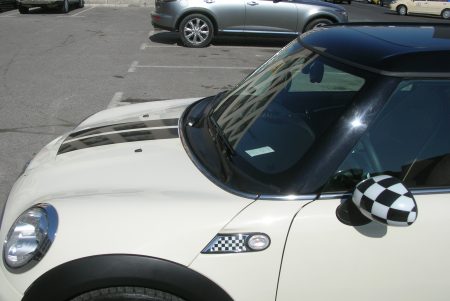 The conversation piece remains the rear-hinged door on just the passenger side. The story was that it would be too expensive to redesign the fuel tank port to make way for another door on the other side. Check out the legroom and the checkered side-sills.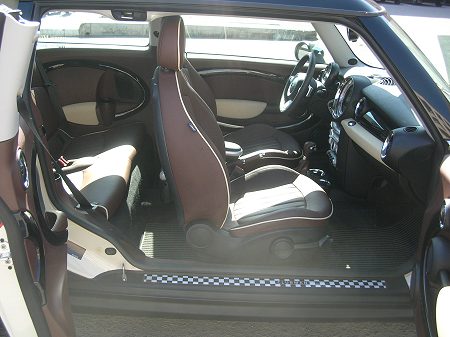 A dual glass sunroof is available with transparent shades, which would probably be hell in the summer.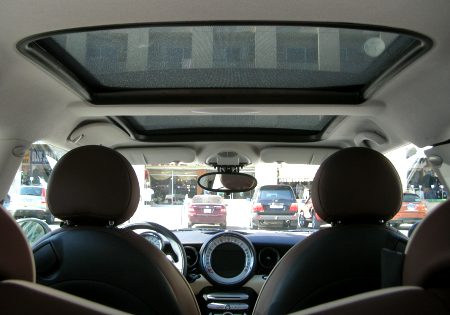 Check out that side-mounted sun-visor for the driver, which is in addition to the regular sun-visor at the front.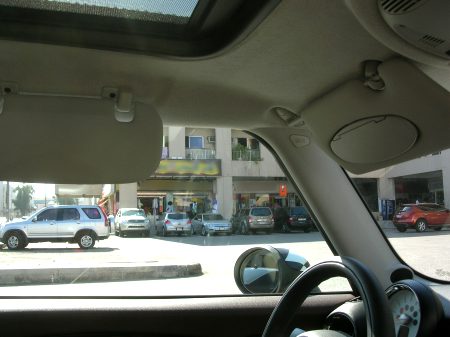 The front cabin is the same as that in the standard Mini Cooper. This is our first automatic Mini tester, and it comes with paddle shifters exactly like any other BMW. It also has all the funk that was missing in our staid 135i. Also see the entertainment/nav screen in the middle of the central speedometer gauge, controlled by a tiny iDrive-style knob just behind the shifter. There is another gauge just behind the steering wheel for the tach, with a digital display within that can be configured to show speed.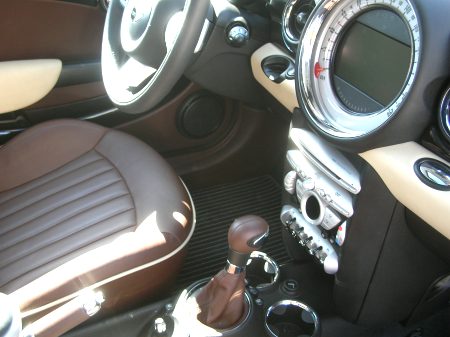 The rear doors open up like an old van, more for nostalgic purposes than for any practical reason, since it reduces visibility, and the space isn't too impressive anyway. More checkers overkill on the sills. Check out the dual non-burning exhaust tips.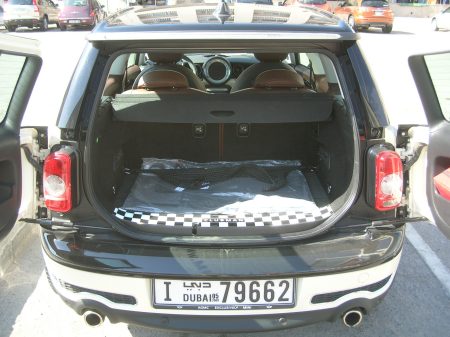 This should be a fun car to drive, even though I'm not a clubbin' man. But I don't expect too much of a difference in driving feel from the standard Cooper without doing a direct side-to-side comparison drive.