2010 Jaguar XFR revealed before Detroit show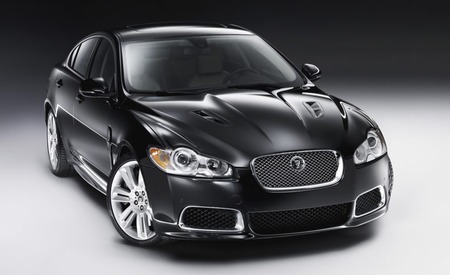 The most hyper version of Jaguar's XF sports sedan is going to be revealed at the 2009 Detroit Auto Show this month. The 2010 Jaguar XFR is meaner than ever and official images have already been leaked.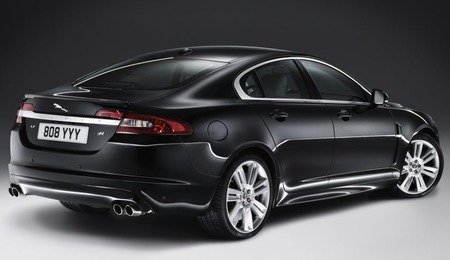 Fitted with a competitive engine, Jaguar finally has a car that can go head-to-head with established players like the BMW M5 and the Mercedes-Benz E 63 AMG. A variation of Jaguar's corporate V8, it grows enough to become a 5.0-litre supercharged monster capable of 500 hp and 623 Nm of torque. Apparently that's good for a 0-100 kph run of just 4.7 seconds and a electronically-limited top speed of 250 kph.
The XFR is fitted with new 20-inch alloy wheels, and larger brakes with calipers bearing the "R" logo. Exterior tweaks include a new front bumper with large chrome-trimmed intakes, a bonnet with XKR-style vents, muscular wheel arches, side skirts, a lip spoiler and a new rear bumper with four exhaust tips.
The interior has new dark aluminium trim, sports seats with the "R" logo and a sporty steering wheel. New leather trims also seem to be the order of the day. The cabin also retains the usual XF gimmicks, including the hideaway a/c vents and the pop-up automatic gear selector.
Expect this car to hit Dubai and GCC showrooms by late 2009. It is amazing that Indian owners Tata allowed this car to see the light of day in this economic climate.