2010 Mazdaspeed 3 gets happy new look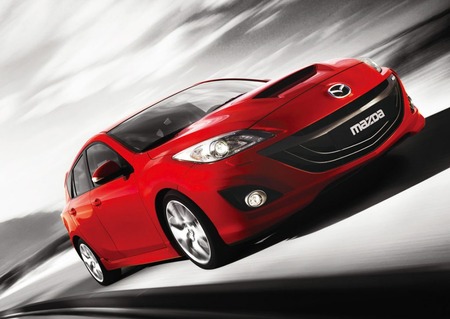 The Mazda 3 has been updated for the 2010 model year with a smiley new look and a new set of engines. Now Japanese and American markets will get a hotter variant of the new hatchback, with the re-introduction of the Mazdaspeed 3. Of course, as before, the GCC probably will not be getting any Mazdaspeed models.
While there are no technical details yet, the large hood scoop is a sure indicator of a 2.3-litre turbocharged 4-cylinder, just like the old version, with upwards of 270 hp through the front wheels.
The Mazdaspeed 3 will be launched at the 2009 Geneva Auto Show under the Mazda 3 MPS badge, as it is known in some markets.