So we got a Ford Focus Sport

I've driven three Focii in two years now, all hatchbacks, and its handling never fails to impress. This time, I got handed a Ford Focus Sport. While it did have upgrades compared to the ones I drove before, it sadly didn't add any performance bits whatsoever.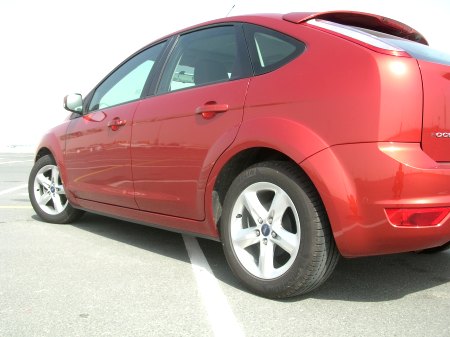 For a minute, I thought I finally got the 2.0-litre version, but some performance tests revealed the same performance as the 1.6-litre ones I drove before. The Sport model does not say "Sport" anywhere, but it comes with different 16-inch wheels, smoked headlights, a rear spoiler and nothing else extra on the outside when compared to a non-Sport model. Even the rear drum brakes remain.
The Sport seats have a two-tone theme with good side-bolstering, cloth upholstery and weird rubber stripes.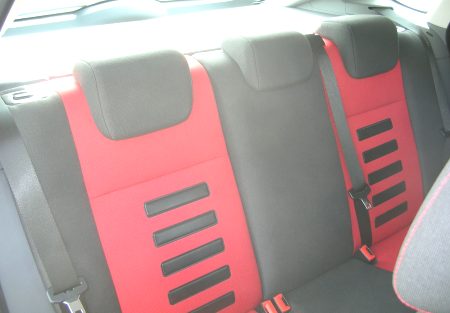 The rear bench seat continues a similar theme. Rear space is about average, and retains the quirk we found in all Focus models, namely hard plastics on rear door panels with soft-touch plastics on the front door panels.
The unique interior bits we've not seen before are the 'intelligent' keyless entry and starter button feature, probably a first among compacts. The tiptronic feature only has four gears to play with.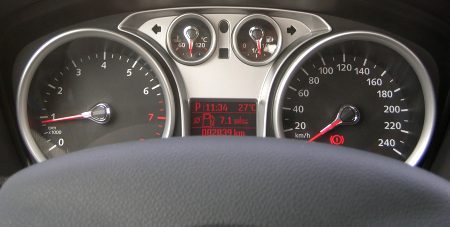 The cool gauges also let us know of our remarkable fuel economy. It seems we saved 25% more fuel than our previous tester just by having the a/c off most of the time, during these winter months.
So the 2009 Focus remains a fun-to-drive alternative to the usual Japanese compacts, with the practicality of a rear hatch and some unique features. The "Sport" certainly won't help your autocross times, but the Focus was a class-leading handler to begin with.