Comparo: 2009 Honda Accord V6 vs Nissan Altima V6 vs Toyota Aurion
I get asked a bit too many times which is the best midsize sedan out of the three Japanese stalwarts – the Honda Accord, the Nissan Altima and the Toyota Aurion. Very few even care for oddities such as the Galant, the Passat or the Lumina, but it is not my job to promote those market-losers. Even fewer care that only one member of the A-grade trio is actually built in Japan. I have never driven the three cars back-to-back, and do not intend to, as none of them are exciting enough to warrant a second round. However, I have driven the V6 versions of each of the three four-door cars back in 2008, and it is high time the topic is laid to rest by comparing them feature-for-feature.
Here are the competitors, in no particular order:
Honda Accord V6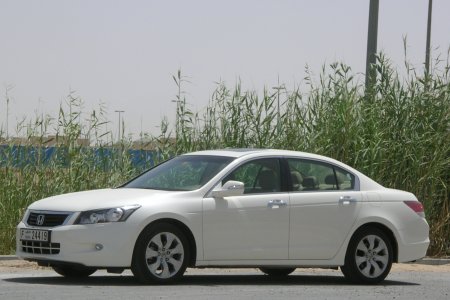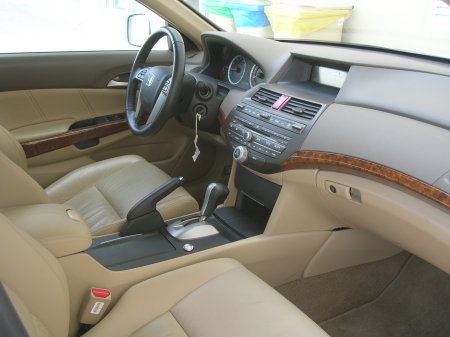 Nissan Altima 3.5SE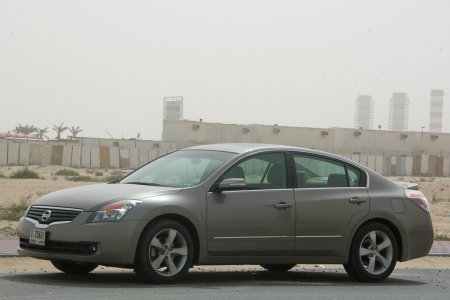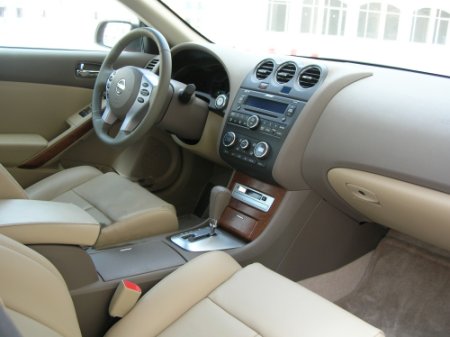 Toyota Aurion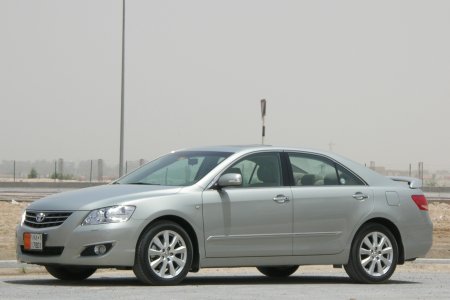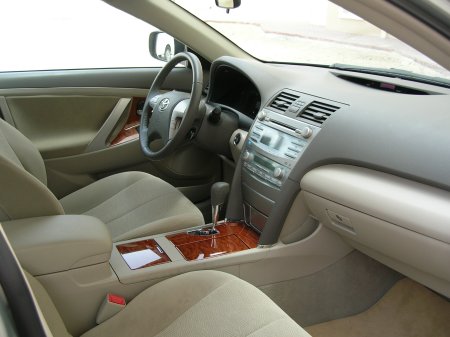 The competitors can be judged in nine different categories:
Exterior Styling
3rd: Honda Accord – It is one of those cars that probably looked great as a drawing on the designer's board, but not so much in real life. Older buyers love it though.
2nd: Nissan Altima – A futuristic favourite among the younger set, but alienates older people, including some Nissan managers I spoke to.
1st: Toyota Aurion – A balanced design that manages to be sporty, elegant and not shock old people, all at the same time.
Interior Ambience
3rd: Toyota Aurion – A bit boring but still conservatively pleasant, though not even a glowing all-blue stereo can make it more exciting. Firmer upper-trim materials than the other two.
2nd: Honda Accord – Sporadic use of premium materials mixed in with a central screen lifts the spirit, but the over-abundance of buttons kill any initial buzz.
1st: Nissan Altima – Not exactly beautiful, but judicious use of quality materials, digital displays and fake wood are enough to put it on top of this list.
Cabin space
3rd: Nissan Altima – Fine up front, but that sloping coupe-like profile cuts down on headroom and possibly legroom too.
2nd: Toyota Aurion – Good space both front and back, especially for average-sized people.
1st: Honda Accord – Big enough to almost be classified as a fullsize car, with tons of space, especially for rear passengers.
Cabin features
3rd: Honda Accord – Has most traditional power-operated features, but nothing unique. The big central screen doesn't do much, there is no trip computer to show fuel mileage, and the Bluetooth is operated using a single button and has no display.
2nd: Toyota Aurion – Has all the usual power features, and can be optioned up with hands-free keyless entry and starter button, as well as a trip computer within the 3D-looking gauges. Navigation is optional, although it looks like Bluetooth is not offered.
1st: Nissan Altima – Comes standard with a Bose stereo, trip computer, Bluetooth and intelligent key with starter button on all except the basic 4-cylinder version. Oddly enough, even the top model has a manually-adjusted front-passenger seat next to the powered driver's seat.
Engine
3rd: Nissan Altima – Keeping in mind that we are not talking about performance here, and that all three V6 cars are evenly matched on power, the Nissan 3.5-litre V6 comes in last due to its truckish gruff-sounding nature.
2nd: Toyota Aurion – The Toyota 3.5-litre V6 is a more refined and smoother proposition, while offering about the same power as the Nissan unit and more low-end kick than the Honda one.
1st: Honda Accord – The Honda 3.5-litre V6 was unique in its smooth and quiet demeanour, more likely due to better isolation from the cabin, but also impressive was its unnoticeable cylinder-shutoff technology that saves more petrol at cruising speeds.
Acceleration
3rd: Honda Accord – Even though it is the more technologically-advanced engine, it is saddled with pulling a very large car, and the basic 5-speed automatic gearbox isn't doing it any favours, leading to a 0-100 kph time of 7.8 seconds in our tests.
2nd: Toyota Aurion – It matched the Altima's time of 7 seconds in our tests, helped by a 6-speed automatic, but it is limited by a stability control system that cannot be turned off.
1st: Nissan Altima – While we only managed 7 seconds in our tests, we were conservative in our launches and believe that it can be raced harder, thanks to its oddball CVT transmission.
Ride Quality
3rd: Nissan Altima – Seems to be sprung more firmly than the other two, so some rough roads feel a bit jittery. Quiet otherwise.
2nd: Toyota Aurion – Has the softest suspension out of the three, so it feels comfortable, but can float up and down a bit too much over large highway bumps.
1st: Honda Accord – Perfect suspension tuning leads to a comfortable ride, but without feeling floaty and without feeling firm either. Engine noise is better isolated than the other two.
Handling
3rd: Toyota Aurion – Comparatively soft suspension tuning, with more body roll than the other two. Ironically, it also had better grip at the limit than the other two, as the rubbers start squealing a bit later than the other cars. However, the other two feel more confident around corners. Steering feel matches the Accord.
2nd: Nissan Altima – The Altima handles corners flatter than the Aurion, and does it as well as the Accord. Its downfall is the overly soft and lifeless steering feel, as well as featherweight pedals, both of which offer annoyingly little feedback when driving at the limit, leading to erratic mid-corner corrections.
1st: Honda Accord – The largest car in the group also has the best suspension, with a little more steering feel than the Altima. It safely understeers at the limit, just like the other two.
Price Value
3rd: Honda Accord – The priciest of the trio. We've heard stories where people call up the dealership many times, only to be told a progressively higher price every week. And the dealer keeps blaming the Japanese Yen. Incidentally, the Accord is the only one built in Japan.
2nd: Toyota Aurion – The Camry's stronger twin. Although not as pricey as the Accord, the Australian-built Aurion's prices have also gone up very slightly over the months, even though prices are actually supposed to come down instead, due to a weak Australian currency. Options drive up the price even higher.
1st: Nissan Altima – The cheapest of the lot when fully optioned out. Even though Nissan has sneakily increased its price a bit over the past year, it remains a bargain compared to the other two. No doubt, the pricing is competitive because the car is built in the United States, and we here are immune to dollar-value fluctuations. But it has to be said that the Altima also has a bit lower resale value than the other two.
These results are likely applicable to the 4-cylinder versions of these cars too. Besides the points mentioned above, all three cars are rather evenly matched, so I didn't go into detail about things such as safety, air-conditioning and wheel sizes.
Winner: None.
I am not in the market for a V6-powered front-wheel-drive sedan, so I don't prefer any of them. Different people have different preferences. Even though the Aurion is "average" in most of the categories, it still comes in 2nd-place many times, and sometimes that can be a good thing, as many people swear by it. The Altima's looks and value are enough to overcome its rear-space deficiency and firm ride for many buyers, while the Accord is a hot seller simply due to its space and efficiency. Preferences differ between the UAE and Saudi Arabia, and even between Dubai and Abu Dhabi. No matter what the outcome of this comparo, people will buy what they prefer.
For more information:
Honda Accord: Full Road Test / Buyer Guide
Nissan Altima: Full Road Test / Buyer Guide
Toyota Aurion: Full Road Test / Buyer Guide