Honda CR-Z ready as 2011 CR-X revival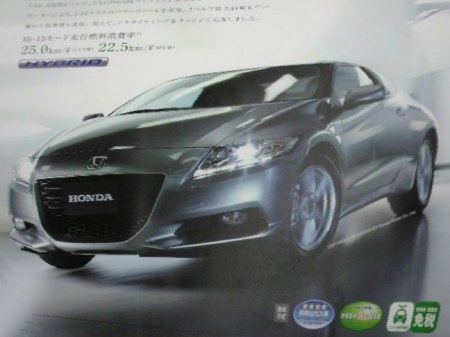 The Honda CR-X of the 1980s was a Civic-based hatchback-liftback-coupe combo that catapulted Honda's status among compact sports cars, even if it was rather humble on the spec sheet. Honda has already announced the revival of the car as the CR-Z hybrid, with a concept version already shown at recent auto shows. The brochure for the production version has been leaked.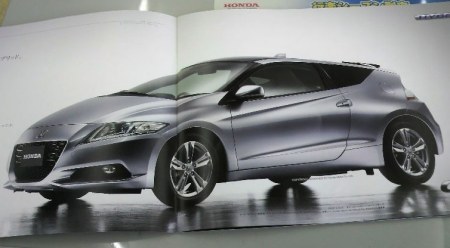 The leaked Japanese brochure has images of the production CR-Z, complete with detailed specs.
The exclusively-hybrid CR-Z will be powered by a 1.5-litre 4-cylinder engine, good for only 112 hp at 6000 rpm, with another 14 hp at 1500 rpm from its electric motor, adding up to a total of just 126 hp. It also has 145 Nm of torque at a high 4800 rpm, with an extra 78 Nm at 1000 rpm added by the "IMA" electric motor. The front-wheel-drive setup will be mated to either a 6-speed manual or a CVT automatic.
With all this technology, the CR-Z is slower than the original CR-X Si, good for an official 0-100 kph time of 9.7 seconds, barely quicker than a regular Honda Civic.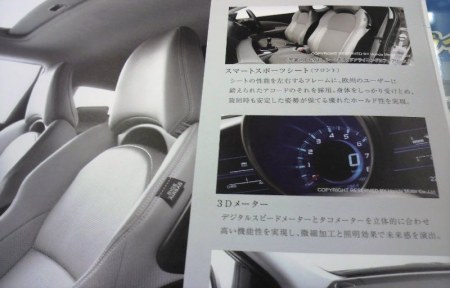 In terms of looks, it appears to be similar to the concept, with toned-down lighting and a Civic-inspired interior. A factory styling kit is also available.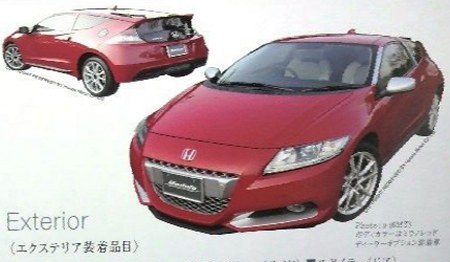 Being a hybrid, the chances of the CR-Z reaching the UAE are very limited, but given the stats, the only people missing this car will be hardcore Honda fanboys, especially since Toyota is cooking up a better budget sports car with the FT-86.