Toyota shows off the FT-86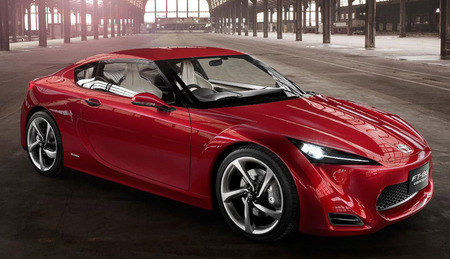 Finally some news from Toyota which isn't bad. The Corolla AE-86 from the 1980s, became popular in the modified scene, with its real-wheel drive format and perfect balance. Hard to believe Corollas were cool once. The Toyota FT-86 concept was showed off by Toyota and from the looks of it, the magic could be back.
Like the older model, it will have light-weight body with the engine mounted in the front. A 2.0-litre engine will power the rear-wheel drive, the horsepower rating on it still a mystery. A six-speed manual will be fitted on all of them. They will get 19-inch rims with 225/40 size tyres on them.
This model is hoping to bring back the glory days of the Supras and Celicas. And if Toyota have learnt their lesson with their current issues, it certainly can.