Toyota RAV4 2011 gets a new face

To keep things fresh ,Toyota has unveiled a facelifted version of their RAV-4 crossover 4×4 at the 2010 Geneva Auto Show.
The new model, dubbed as a 2010 in Europe and a 2011 for the rest of the world, has only been released for the European market so far, with its own set of fuel-sipping petrol and diesel motors. It is speculated that the GCC market will simply get the carryover 2.4-litre 4-cylinder from the outgoing model.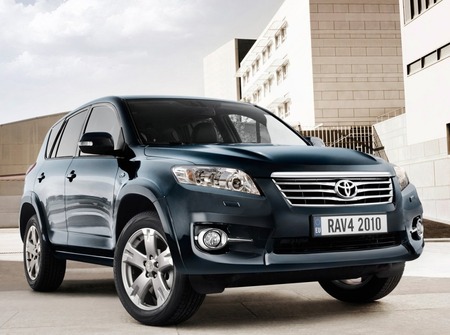 Changes only include new bumpers, lights and wheels, as well as some possible interior trim updates. It is about time for an all-new RAV-4 model, but given Toyota's current situation, that will likely not happen for a while.
The RAV-4 is one of the few Toyota models that isn't caught up in the recall fiasco, but indeed needed this re-freshening. Keep track of UAE prices and updates in the Toyota RAV-4 buyer guide.