News round-up: Bus lanes & speed cameras

A lot has happened in the UAE during the past one week. As reported by various newspapers, Dubai will now implement dedicated bus lanes, while Abu Dhabi is looking at more ways to catch speeding drivers.
The biggest story of course, is the introduction of dedicated bus lanes by the RTA in Dubai. The single lanes will allow only buses, taxis and emergency vehicles to use them, and other drivers will be fined Dhs 600 if they try to use them to skip traffic. The pilot programme, set to start by May, will see four roads marked up with a bus lane, namely Al Mankhool Road between Satwa Roundabout and Shaikh Rashid Road, Al Khaleej Road between the intersection with Khalid Bin Waleed Road and Al Musallah Road near Hyatt Regency Hotel, Khalid Bin Waleed Road from the intersection with Al Mina Road to Road 16, and Al Ghubaiba Road from the intersection with Al Mina to Road 12 near Al Ghubaiba Bus Station.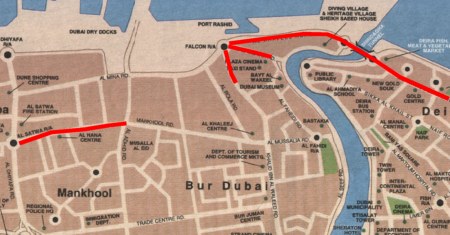 In other news, drivers who speed or jump a red light could be fined according to how much money they make, and possibly on the spot, under new proposals by Abu Dhabi officials to make traffic fines more painful for those who can afford the current fines. It remains to be seen of these make it to federal law.
Meanwhile, Abu Dhabi Police has officially announced their use of hand-held laser-based speed radars that allows officers to capture a clear image of speeding vehicles, and is also capable of producing videos. Interestingly, we've already seen these devices in use on roads in Dubai, where officers hide behind pillars under flyovers while pointing the camera at moving cars. There are also proposals in Abu Dhabi to extend the range of fixed speed cameras, as even the new ones in Dubai are still beatable by braking just before passing them.