Kia Cadenza 2011 on sale in the UAE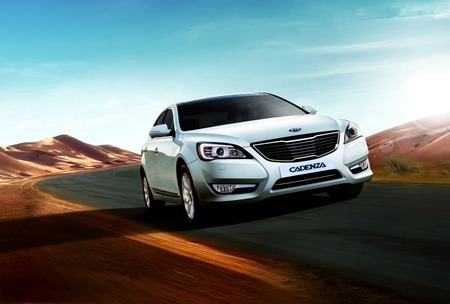 Though already shown extensively at previous launch events, the UAE dealer for Kia officially launched the all-new Cadenza at a dinner event in Dubai this week.
Advertised as a 2011 model, the new Cadenza is an entry-level near-luxury full-size sedan, more in the vein of the Toyota Avalon than the Lexus ES 300, judging from the interior materials.
The standard engine for the UAE will be a 286 hp 3.5-litre V6 with 338 Nm of torque, with power sent through the front wheels via a 6-speed automatic.
We'll have a first drive of the sedan within a couple of days. In the meantime, check out the ridiculously artsy photos of the Cadenza in this never-before-seen gallery. More info are in the Kia Cadenza buyer guide.