Suzuki recalls 2005-2006 XL-7 and Grand Vitara

Suzuki is recalling 46,549 units of the 2006 model year Grand Vitara and the 2005-2006 XL-7 for a potentially defective hydraulic power assist steering pump. The U.S. NHTSA safety agency says that the defect involves a plastic tension adjuster pulley for the drive belt that operates the steering pump and A/C compressor.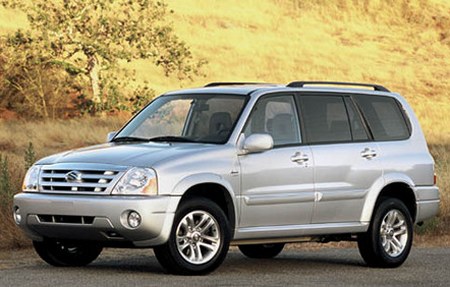 Heat stress can apparently cause said plastic to deteriorate over time, which could lead to pieces of the pulley breaking off. The broken pieces can get lodged between the pulley and drive belt, possibly dislodging the belt and making it more difficult to steer.
U.S. owners of affected vehicles can take their cars to the nearest Suzuki dealer for a free repair in the United States, where the steering pump drive belt tension adjuster pulley will be replaced. Contact your local GCC dealer for further information.