Mercedes-Benz CLS 2011-2012 spotted in Dubai

One of our readers, Nabeal Malik, spotted this 2011-2012 Mercedes-Benz CLS prototype filling up at a petrol station in Dubai. The next-generation CLS-Class has been spotted in Dubai before, undergoing hot-weather testing, but this time, it has distinctly less camouflage than before, as the final body styling has already been finalised.
German tuner Lorinser has already released sketches of what their tuner version will look like, presumably adapted from insider images of the real CLS.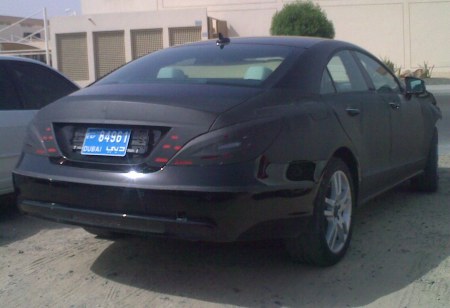 Another of our readers, Kamran, also caught the CLS prototype near a shipping yard in Dubai again, apparently after a frontal smash.
Indeed, the front remains a mystery.