T.25 City Car, McLaren F1 designer's latest creation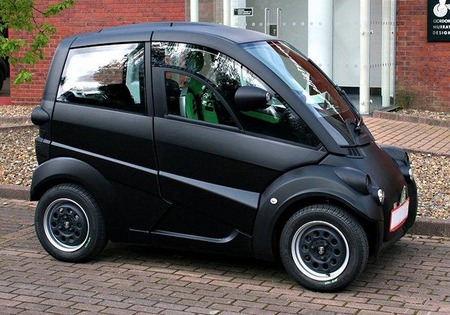 Gordon Murray, designer of the legendary McLaren F1, has released the first images of his latest project, the T.25 City Car. In development now for half a decade by his firm, Gordon Murray Design, the T.25 started life as a doodle on a restaurant napkin.
The T.25 City Car measures 2.4 metres long, 1.3 metres wide, and 1.6 metres tall, with a ridiculous three-person seating arrangement, just like in the McLaren F1.
Power comes from a 660 cc 3-cylinder engine, good for 51 hp and 57 Nm of torque. Mated to a 5-speed automanual gearbox, the T.25 weighs 575 kg and does the 0-100 kph acceleration run in only 16.2 seconds, with a limited top speed of 145 kph. Murray claims a fuel economy figure of 3.83 litres/100km.
Murray also plans a T.27 Electric City Car, with a 12 kWh lithium-ion battery and a small electric motor good for 25 kW, equivalent to 34 hp and 875 Nm of torque. The T.27 weighs 680 kg, can do the 0-100 kph run in less than 15 seconds, and tops out at 105 kph, with a range of between 130 km and 160 km.
Murray will show off the prototype at some world environmental forum soon. As for the car, it will likely only take off in cramped European cities, if it ever gets into production.