Honda Civic Type-R cut in Europe, live on in UAE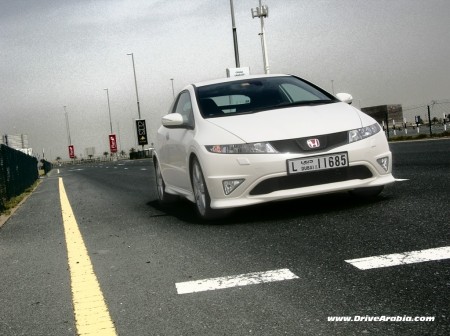 The adoption of the more stringent Euro 5 emissions regulations means the Honda Civic Type-R hatchback will no longer be legal for sale in Europe. Although the Type-R hatchback is built in England, the British factory will continue to produce the hot hatch for other markets around the world.
The Japanese-built Honda Civic Type-R sedan was already discontinued earlier this year, but the Japs themselves are getting imports of the European hatchback now, and will continue to do so. Sales of the 3-door Civic Type-R officially cease in all European markets in December, while import production will continue for Japan, Australia, and South Africa for the near future. A new Civic hatchback is already in development, but a new Type-R version is unlikely.
But this also means we in the GCC should continue to receive the existing Type-R hatchback, on sale in the UAE this year and quite possibly the most fun-to-drive car we've ever had the pleasure of testing.
Read our Honda Civic Type-R review for a taste of what this car offers.
Find out UAE prices and GCC specs in the Honda Civic Hatchback buyer guide.